Broadcasting and Film teacher's film screens at an American film festival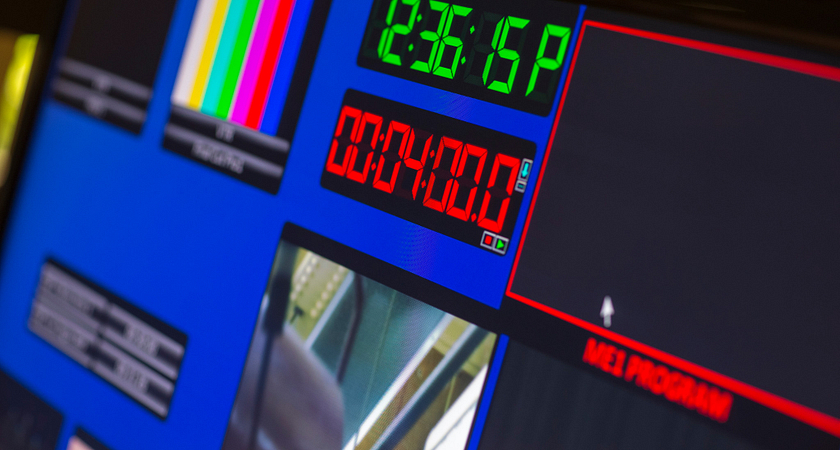 Malcolm Byard brought a small piece of Canada to Louisiana. The School of Communications, Media, Arts and Design broadcasting and film teacher attended the Lake Charles Film and Music Festival for his documentary, Last Beer at the Pig's Ear.
"To be chosen by a southern US city proved we have a decent film," he said. "It was a proud moment to know that the film was being vetted from around the world."
Byard started the film as a part of his Master of Arts in Film this summer at Staffordshire University in England. His thesis was about creating local stories and telling them to other communities.
His original plans for the film included a 20-minute short film in collaboration with local theatre productions about community stories.
"Just as I did that, I was in the Pig's Ear Tavern," Byard said.
The 152-year-old Peterborough tavern was a piece of history in town – but it was shutting down.
Byard knew there was "a much better story within those walls, particularly the people in that place and the history of it" and convinced his crew to focus on the pub.
"It was emotional for everyone there. People who worked there over 20 years were about to lose their jobs," he said. "It was shocking to see the disparity of the people in there from teenage college students to people celebrating their 85th birthday. You just don't find places like that anymore."
The film evolved into a 90-minute movie about how urban development is morphing cultural spaces.
"We shot 88 hours to get 88 minutes," he said. "At the festival it was a good feeling to know they understand. People were crying and laughing."
Byard aims to get his work into more film festivals and is looking to collaborate with students in the Storyworks course and Public Relations program to help make it happen.
To learn more about the film, you can visit pigseardoc.ca.
By Bobby Hristova