Publishing Professor Completes Lecturing Engagement in China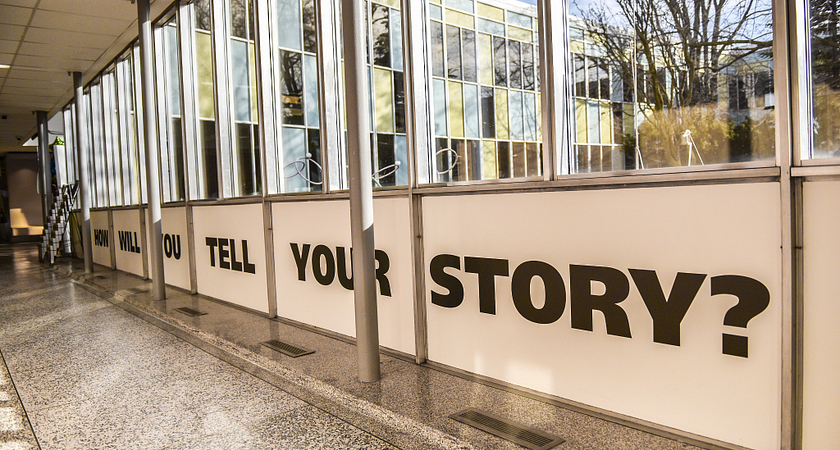 Denise Schon, Centennial's Publishing - Book, Magazine and Electronic Program Coordinator, recently returned from an exciting trip to China. Denise and her colleague Meg Taylor of Ryerson University were invited to give a series of four lectures at Zhejiang University. Denise and Meg spent nine days in the city of Hangzhou, presenting lectures, chatting with students and faculty, visiting with staff at the university's publishing press, and exploring the stunning natural landscapes around Hangzhou.
Zhejiang is one of China's oldest and most prestigious universities. Not only is it home to one of China's largest academic libraries, but it also operates Zhejiang University Press, which publishes a diverse range of books and collaborates with other publishers across the globe.
The seeds for the lecture engagement with Zhejiang University were planted three years ago when professors from Zhejiang spent three months in Canada meeting experts in Canadian literature and publishing. To further increase faculty awareness of international publishing practices, Zhejiang acquired funding for five foreign experts to visit and share their diverse perspectives. As Canadian industry experts, Denise and Meg taught faculty and students about publishing in Canada, discussing recent changes and trends in Canadian publishing.
Denise and Meg delivered lectures to both undergraduate and graduate students. They spoke about Canadian copyright, Canadian publishing processes, substantive editing, and the use of new media in publishing. Like Centennial, Zhejiang teaches a large population of international students. Some of the students who attended Denise and Meg's lectures hailed from Russia, the Caribbean, India, and even Canada. The student from Russia was so fascinated by the lectures that she came to all of them, even for classes other than hers.
Pupils learned that Canada is a powerful force in international publishing. Denise explained how Canada consistently "punches above its weight in book publishing," with the work of Canadian authors sold across the world, and many Canadian books adapted into internationally-distributed movies. Canadian publishers are exploring the supporting role of new media, particularly in the world of children's publishing, and adapting to the rising demand for e-books and audiobooks. Additionally, Canadian publishers are finding online art catalogues increasingly useful for boosting Canada's cultural exports, especially as books of Inuit art have come into worldwide demand.
After the lectures, Denise and Meg were invited to meet with staff at Zhejiang University Press. They spoke to 15 staff members, including the rights team, international sales manager, and six humanities editors. The group discussed censorship and other unique challenges of publishing in China, and Denise and Meg shared their Canadian perspective. Denise enjoyed connecting with other industry professionals and appreciated their graciousness as well as their insights. At the end of the trip, Denise left with a good feeling about the publishing industry. Despite facing different challenges, "publishing people" across the globe are still pleased to spend time and share knowledge with their colleagues.