Maíra Ribeiro | GRAD-Preneur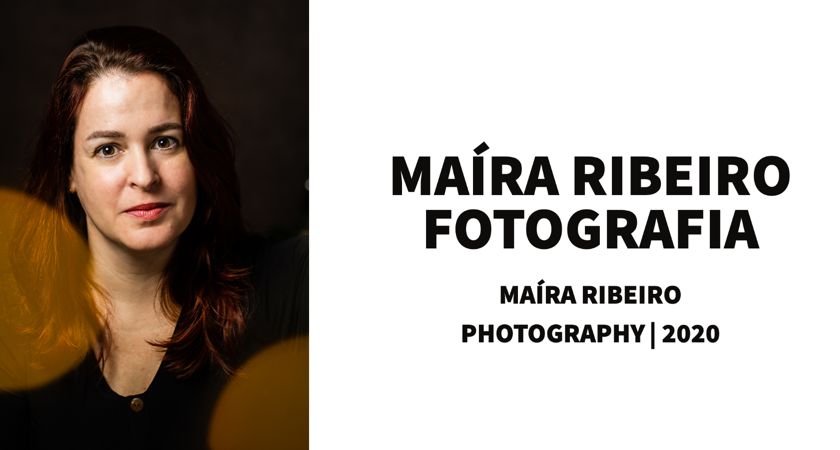 Maíra Ribeiro started Maíra Ribeiro Fotografia in November 2014 and works a photographer, along with fulfilling all of the other roles that come with running her business. She is a 2020 graduate of the School of Communications, Media, Arts and Design's Photography program.
--
What's the most interesting thing you've done professionally since leaving the school of communications, media, arts and design?
Well, unfortunately COVID has gotten in the way of all photography services this year but instead of complaining I have decided to take the opportunity to continue studying and improving myself as a photographer and entrepreneur.
What's your favourite memory from your time at the school?
The best part of being at Story Arts Center was having the chance to meet colleagues from different backgrounds. All those creative minds helped me to nurture my own creativity, strengthening me in the search of always trying to be a better professional.
How did your experience at the school shape your entrepreneurial goals?
The best experience I had at College was the opportunity to have a student contract as a photographer for the international digital media team. I worked for a year with a wonderful team, covering the international department events at Centennial College and learning a lot from them. This experience helped me to define better strategies and goals for my own business.
What advice can you offer students who have entrepreneurial dreams?
Take every opportunity that comes along that you believe it can help you. Offer to do volunteer work, go to workshops and lectures, be open to listen and don't be afraid to ask. Understand that your art is a huge part of the business but you also need to be your manager, so study hard for that.
What's the best piece of advice you received when starting your business?
Find your target audience and speak to them, not to your colleagues or competitors. It is your clients you must communicate with.
In one sentence, what does the school of communications, media, arts and design mean to you?
A place for creative minds.
How did you come up with the idea or concept for your business?
It has been a long process, years getting to know myself and to properly identify my customer base. A process of hard work, study and self-knowledge that undoubtedly continues and puts you in constant evolution.
What's next for your business?
I will return to my home country and there I intend to apply everything I learned in college and with my professional practice in Canada. I've done so many different and exciting things, worked in so many interesting places I could have never imagined! This experience has transformed me and I know that my work will also change a lot.
It's your call - tell us something interesting, cool, odd, unique etc. About you or your business.
I find it interesting how people always see a lot of love and spontaneous moments in my images. I'm really happy with that because this is exactly my goal. I'm glad that this has become my trademark. 
Check out Maíra on social media @mairaribeirofoto and her photography portfolio.
--
GRAD-preneur is a weekly series that highlights some of the outstanding School of Communications, Media, Arts and Design graduates who have successfully started their own businesses. This series shares the stories of our graduates and their time at our school, as well as provides valuable advice about being an entrepreneur.