A more active career: Gayla Ber moves into Police Foundations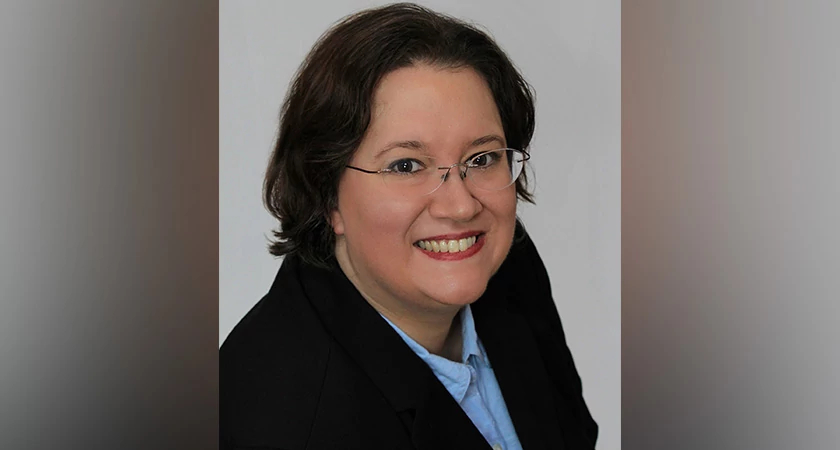 It's never too late to start a new career, and a Centennial College education can make that happen at any age. Gayla Ber decided she wanted a career change, something involving movement and something that could help the community, and so she enrolled in our Police Foundations program. She'd have her share of challenges, but she'd also find a surprisingly strong support system of friends and peers to help her transition to a fresh career.
A career with movement
"I spent about 15 years sitting behind a desk as an administrative assistant," Gayla says about her previous employment. "I realized sitting behind a desk all day, every day, is not for me. I figured that out when I wound up working cleaning pools, which was an amazing job, and I realized I need something more physical. So I talked with my husband, I talked with my parents, and we decided that something more community-oriented would be good. And that led me to Police Foundations."
"I liked the idea of the uniform at Centennial," she adds, about her decision to take our Police Foundations program in 2019, which has a mandatory uniform dress code. "And the program itself just looked more involved."
Getting to the finish line
"A lot of what we wound up doing in the first couple of semesters was using the Criminal Code, learning how to navigate that book," Gayla says. "Then we had all of our fitness classes starting in second semester." This would prove to be her biggest challenge, but also the place where she felt the greatest support.
"When we started with the fitness, I was heavier than I am now. I am a baseball player, I run 90 feet at a time – I don't run miles. So that first run was tough. I did a lot more walking, I was at the back of the entire pack. My time was probably half an hour, when it should only take about 15 minutes. I'm also a lot older than most of my classmates. But I persevered."
"As I came around the last corner there were a few of my classmates waiting for me," Gayla recalls. "Some of them ran up to where I was and ran the rest of the run with me. It wasn't that long, but it was just kind of nice that they waited and finished the last few steps with me. Like they had my back."
"The friendships that are made with some of my classmates was one of the biggest rewards," she says about those same students that she still talks to regularly.
"The funny thing is, I was the oldest one in the entire class," Gayla says. "I'm in my 40s, and the people I actually got the closest to were in their early 20s and late teens. We have our own WhatsApp chat, and some of us are still active in that."
"The professors were amazing, as well," she adds. "So if I looked like I was having trouble running, my prof would be there to encourage me. If you needed to talk to them, if you're having trouble with the coursework, as long as you put the work in and went to get help, they were amazing to go to."
Moving to home learning
Like absolutely everyone else, Gayla's life was changed during the pandemic in 2020, when learning had to switch to a virtual model online.
"The Profs did their best," she says. "Online learning is not easy. We went from full hands-on class, to projects to online. And then in September, as it turned out, we were doing 100 per cent online. All of the Profs had to learn how to use Zoom."
Funny enough, it was that same fitness that had once given her trouble that now offered a bit of relief from the upheaval.
"It was challenging to do a lot of the stuff from home. I think the only class that was easy, literally, was fitness," she says. "Because it would be, like, go do a run, and then here's some exercises we're going to do, and we'd have our cameras on so you can see us doing it."
"I found that when I put in the work, and whether I needed extra help or not, my grades reflected that I was making my way through the course material better than I thought I was," she says. "And, you know, graduating with honours was kind of nice."
Moving out into the world
Gayla finished her program with honours in December, and started working straight out of college. She's looking forward to moving up in her career, while working in the meantime.
"I really want to work for the Canadian Border Services," she says. "I do have an application in with York Regional Police and I'm waiting to hear from them. But right now, I'm doing security."And while she does it, that same physical activity continues to serve her well.
"Honestly, I'm going to have to say the physical aspects helped me most, because of the area that I'm working in," she explains. "It's a pharmaceutical company. We're not dealing with anything like shoplifting, but we have the occasional possible trespasser. So the physical aspects, like running up and down stairs and all the walking that I do, it's a lot easier now that I've done a lot more physical fitness through school."
And as for what can help any future students of the college?
"Stay in contact with your Profs throughout the entire process," Gayla advises. "Make sure they know who you are. They can be valuable resources for job opportunities, as well as letters of recommendation. And if you put the work in, and show them that you're putting the work in, your CeProfs will have your back 100 per cent. Remember that your block is your family, you've got each other's backs."
And she's got a good reason to pass this advice along, too: "I did manage to convince my daughter to come to Centennial," she says. "She's going into Culinary Management in September, so we've got a little legacy going."
By: Anthony Geremia