Four cool things you can do with a diploma in food science technology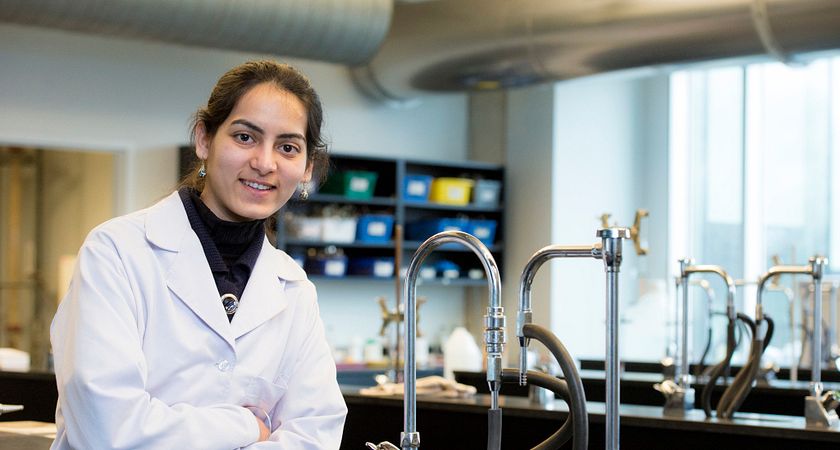 Food science is a field that combines chemistry, engineering, biotechnology and more. While we don't ever really think about it, the role scientists play in the production of our food is of paramount importance. They not only develop tasty new products, but keep us safe from foods that don't meet legal guidelines and safety standards. They carry out quality assurance on both products and the factories they're processed in order to ensure compliance with different food laws, such as the Canadian Agriculture Products Act and the Consumer Packaging and Labelling Act. But that's not all they do—in fact, food science technology fast track programs in Toronto at Centennial College might lead you to do some pretty cool things!
1. Play with your food
Okay, maybe not literally, but the role of some food scientists is to make food fun. Since it's no secret that kids can be picky eaters, this is an area that the food industry has been honing in on for quite some time. While there is already a large supply of children's food products, many of them contain a lot of sugar and other ingredients that kids (or anyone, for that matter) shouldn't be ingesting regularly. Canadian parents have made it clear they want healthier options for their kids, and the role of those in food science technology in Toronto is to do just that. They ensure kids' food meets health and safety standards (set by Health Canada and the Canadian Food Inspection Agency) as well as making sure it tastes great. They might also be involved in determining the type of packaging (something that will keep it fresh and prevent bacteria from growing), while ensuring it's brightly coloured, comes in fun shapes and is generally kid-friendly.
2. Turn vegetables into meat
Over the last few years, whether it's been by choice or necessity, meat-free diets have become increasingly popular. Unfortunately, dining options have typically been limited for those who don't eat animal protein, and the taste of anything deemed vegetarian or vegan is sometimes…questionable. But with a consistent rise in demand for tasty meat alternatives, science has been forced to catch up. The field of food science must continually innovate to create food products that are delicious, nutritious and cost-effective. For example, Dr. Fu-hung Hsieh, a food scientist and researcher who regularly teaches a food science technology program at the University of Missouri, has been working for years on a plant-based version of "chicken," made from soy protein, pea protein, amaranth and carrot fibre. With the taste and texture of the real thing, he says it's not only healthier, but better for the environment. It's not magic, it's science!
3. Take part in taste tests
Who doesn't love food? Be it breakfast or dinner, hot or cold, sweet or salty, we all need to eat. Of course, it's also got to taste great, and before food products make it to store shelves, there are a number of taste tests they must pass. A panel of external testers is usually brought in to provide an unbiased review, however before a product event gets to that stage, technologists and other employees at the company are generally the first to try it. They report on attributes like colour, aroma, flavour, intensity and tenderness. If it doesn't pass these preliminary tests, then it's back to the lab. So if you're an adventurous food lover, this could be right up your alley!
4. Make food that's out of this world
It's hard work developing food that's healthy, delicious and safe for everyone on the planet, especially with varying standards and regulations and even cultural preferences, but what about those who venture outside the atmosphere? I'm talking about astronauts! Space food is quite different from Earth food. It has to have a minimum nine-month shelf life, it's typically freeze dried and must be rehydrated to consume, and must also contain 100 per cent of the daily value of vitamins and minerals necessary for being in the space environment (NASA). Scientists are even trying to figure out how to garden on space shuttles in order to introduce fresh produce to astronauts' diets. These are only some of the types of challenges you might learn about when studying in food science courses in Toronto.
By Ashley Breedon