Why it's essential to go into Mobile App Development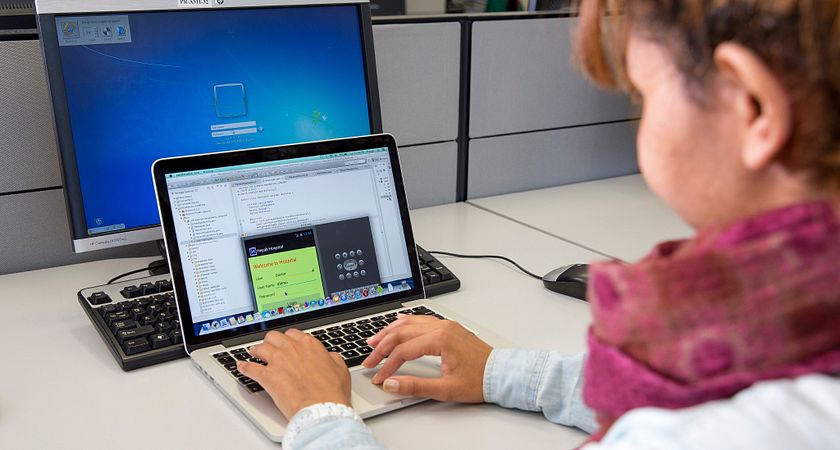 The world is in the middle of a new technological revolution, and the software industry is at the centre of it, be it web, desktop, IT, or cloud development. But software doesn't have to be large-scale. The most successful software can power the device in the palm of your hand, and a career in software will make you part of the miniature revolution.
Still play Pokemon Go? When Nintendo broke into the mobile gaming market in 2016, it did so with a splash, and over the years, Pokemon, Mario, Animal Crossing, Splatoon, and other games have all made their way to mobile platforms in one way or another. Similarly, you don't see licensed console games based on the latest movie or TV show anymore. Mobile apps are where it's at. Back when Pokemon Go dropped, it was so successful that it added nearly $11 billion to the company's value.
This means that if you're looking for a tech career, mobile app development should be at the top of your list. It's both creative, and technically involved. This success affects your future, if you're a student looking for a tech career, since mobile app development is the wave of the future. They don't even have to be games, since business, social networks, healthcare, banking and more use mobile apps. By learning how to develop mobile apps, you'll get a career aimed at the future.
Mobile apps don't even need to come from a giant team. The best ones can be invented by one person. In Centennial College's Mobile Applications Development program, you'll learn the skills needed to make apps of your own. Mobile App Development at Centennial College is a year-long Graduate Certificate program for students who already have post-secondary education in software or related discipline.
In this program, you learn how to work in both Android and iOS, and acquire skills in web and enterprise technologies, user interface (UI), user experience (UX) and all the emerging technologies you need to enter the industry. And when you're done learning those skills, you'll put them to work on a capstone project creating an app of your own, in whatever area you want, a perfect portfolio piece for your eventual career on the cutting edge.
By Anthony Geremia