Conservation and innovation: SETAS shows what they're about during National Engineering Month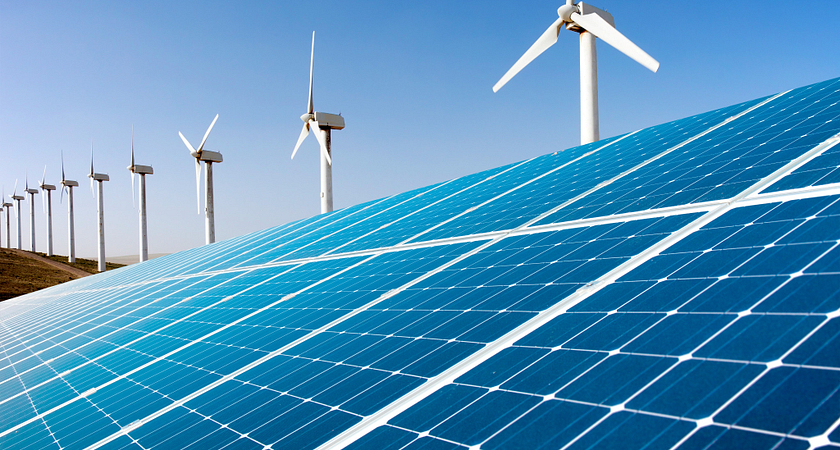 March is Canada's National Engineering Month, and it's only natural that innovation and conservation are on the minds of the country's engineers, including the faculty at Centennial College's School of Engineering Technology and Applied Science. The school hosted a special Networking Panel and Conversations session in honour of the month, highlighting the school's innovation and conservation efforts. The panel began with a keynote address by the school's Dean, Dr. Patrick Kelly.
A country in need
"The whole point of National Engineering Month is, first and foremost, to promote the importance for current students to continue in the study of engineering, science and math," Dr. Kelly said, before highlighting why the field of engineering itself is so important.
"In order for Canada as a country to remain strong, with a high standard of living economically, we really want to encourage people of all ages to pursue careers in engineering technology and applied science," he said. Dr. Kelly illustrated his point by talking about the growth of renewable energy industries.
"We also see employment growth in the renewable energy sector, projected to be rapid in the coming decades," Dr. Kelly said. "By 2030, given the increased interest in energy alternatives, up to twenty million jobs could be created worldwide." But with those new jobs comes a challenge for the school: Staying relevant as engineering technology advances.
How we keep it innovative
The key to keeping up with the changing facets of engineering is Centennial's Program Advisory Committees, which consist of industry leaders who help keep a program on track. They meet twice a year to advise on each college program.
"We try to get a sense of where they see their sector going, and where the economy is going," Dr. Kelly explained. "We discuss technology trends and general employability skills in their various sectors."
"It's really about ensuring that all of our programs have a high level of industry relevance," he continued. "If we can ensure we are listening to employers and educators, and building that into our programs, then when our graduates get out, they're going to have the skills to make them readily available in the job market." And Centennial is keeping up with the times in more ways than that.
"Our A-Block expansion, under construction at Progress Campus as we speak, is projected to open in Fall 2023," Dr. Kelly said, as another example. "It's going to be a fantastic learning space, in addition to the other wonderful learning spaces at Progress Campus. There will be a number of sophisticated high-tech labs that will support our programs."
Sessions on sustainability
One of the breakout sessions after the keynote focused on Sustainable Design and Renewable Energy, hosted by Clarence Cheung, chair of that program's department.
"National Engineering Month is very near and dear to my heart," Clarence said. He described the engineering triangle, where a triangle's three corners are labelled "fast," "cheap" and "good," respectively. "My professor would say, pick two," he joked.
"One thing I didn't have an understanding of was quality," he admits. "What does it mean when you have a quality product? It needs to pass some kind of quality standard. So, when you think of sustainability or something of that nature, you start thinking about quality sustainable design. Where does it all fit in this engineering triangle of ours, and how does engineering impact society at large?" Clarence then went back to Dr. Kelly's mentioning of the year 2030.
"2030 is a very interesting and important date, because it's actually the target date for the United Nations' sustainable goals," Clarence explained. "These goals were outlined by the UN in 2015 to be achieved by 2030, and that was a driving force to motivate interest in sustainable design and renewable energy."
"The Canadian government themselves have come up with their Federal Sustainable Development Strategy, which again is to guide and move us towards sustainability," Clarence continued. "As an example of some of those targets, we look at clean power generation, which means by 2030, 90 per cent of Canada's electricity should be generated from sustainable and non-emitting sources."
"For us in engineering, what does it mean to have these goals at the UN and federal level? How does that translate to our day to day?" Cheung said. "One thing I like to encourage our students to do is really pay attention to some of the regulations and opportunities that come from our government, because these goals translate into opportunities for our students in a couple of ways. Most of the time, our government enacts these goals through regulation and funding, so both the carrot and the stick. Funding opportunities have come about in the form of research grants and employment grants." The programs under his department stay green and sustainable thanks to these regulations and grants.
"Under construction management and architecture, there's a lot of discussion around the type of material we use in sustainable society, to encourage sustainable architecture," he said, as an example. "Renewable energy is a huge topic, renewable power generation, how we grow that, how we make it more efficient and, stemming from that, how it connects to our existing grid." All of this contributes to special projects taking part in SETAS, including wind, solar, renewable energy projects, all of which provide students with hands-on experience in the process.
Hands-on science
"Sometimes I get questions that ask, should I pursue a career in engineering or in science?" he recounted. "What's the difference? Engineering is really an applied science. To me, the distinguishing feature is that science is observation and analysis to gain understanding of the world, whereas engineering is the application of existing understanding to a specific objective." That's what it all comes back to: Opportunities for students – something Dr. Kelly emphasized in his earlier address.
"There's always opportunities, and that's what I like to stress to our amazing students at Centennial, and those that are thinking about coming to Centennial," Dr. Kelly said. "There's tremendous opportunities across all sectors and across all of our programs."
By: Anthony Geremia