The Experiential Learning Success Story of Lina Farrell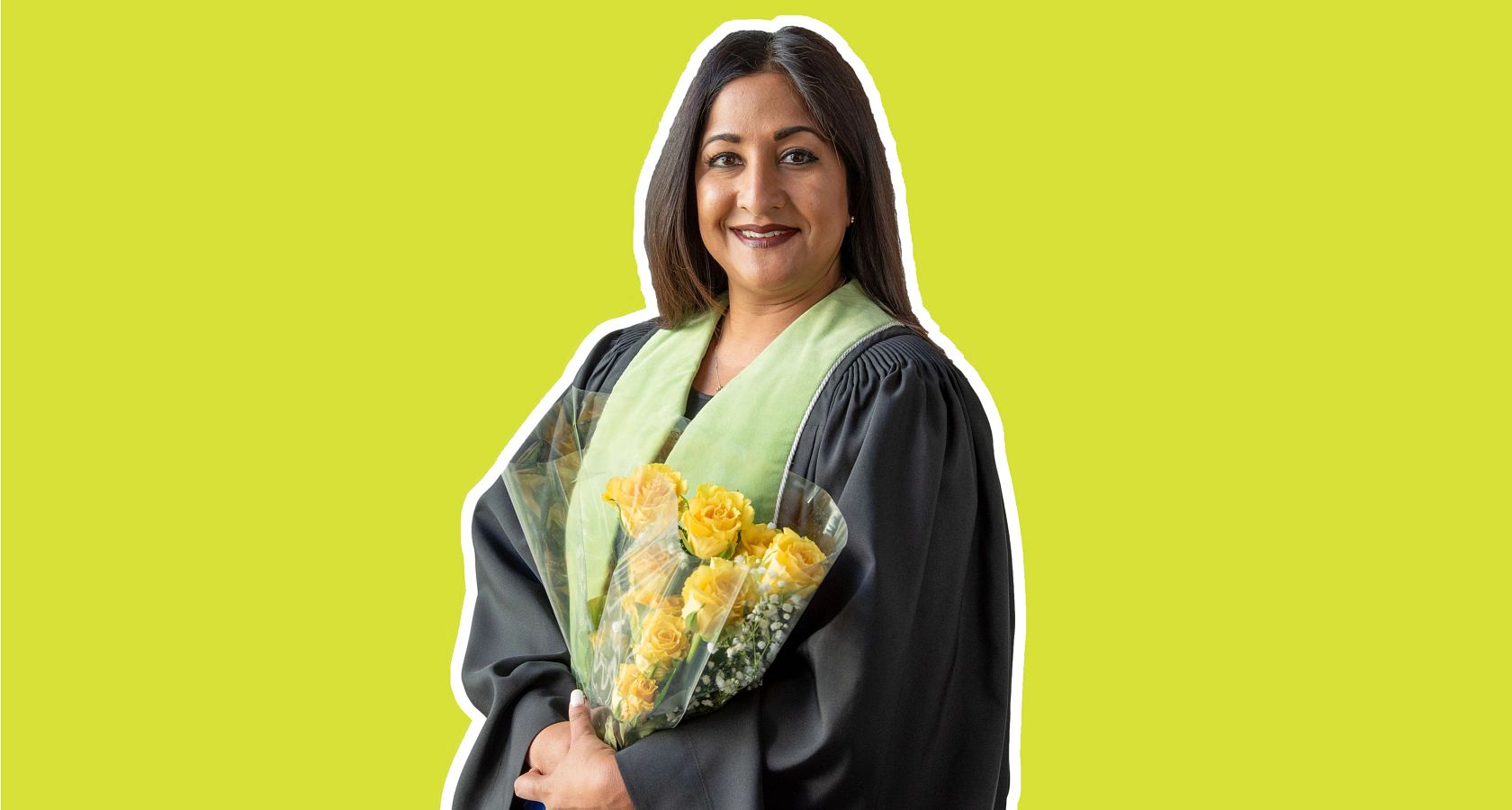 In 1995, Lina Farrell was in her final year of college and working at a hotel restaurant connected to the Metro Toronto Convention Centre (MTCC). While many diners were out-of-towners, others were regulars and Farrell often sparked up conversations. During one such encounter, she mentioned her interest in convention sales and marketing, and that as a Centennial College Hospitality and Tourism Administration student, she was starting to think about her program's mandatory field placement. That diner, it turned out, was MTTC's vice president of sales and marketing — and Farrell had just landed a field placement. The serendipitous conversation and Centennial College's three-year program set Farrell on a trajectory that helped land her dream job.
"The field placement is such a huge benefit," says Farrell of the final-semester experience, which remains a staple of Hospitality and Tourism Administration's experiential learning features. "It not only allows you to hone in on your area of interest, but can shape your career through networking opportunities. After placement, you're absolutely ready for the real world."
Farrell finished her field placement on a Friday and was in the working world on Monday. Due to a hiring freeze at the MTCC, she instead took a job at the Westin Harbour Castle. There, Farrell used her well-rounded Centennial education to take on diverse roles including front desk agent, sales office receptionist, administrative assistant to various sales markets and sales manager.
"Because I had professors and instructors who worked in the field, I knew they were giving me an education that was relevant to the industry and when I got out there, I realized I was applying the same methodologies they had taught me," she says. "Their experiences also validated what I thought my future could look like."
Farrell's career then took her to another sales manager position before she decided to take time off to become a mom. It was during this period that a guest lecture opportunity at Centennial prompted Farrell to obtain a Bachelor of Education as a career Plan B. That degree, however, gathered dust as Farrell was presented with an opportunity to turn the Niagara region into a convention destination. She did just that — starting with a budget of $1.5 million and turning the region into an $8-million market when she left 10 years later.
"While at an industry event I ran into one of my MTCC managers from my Centennial field placement," Farrell remembers. "She was now the VP Business Events Sales and Services at Tourism Toronto and offered me a job. When I was graduating, one of my goals had been to work at Tourism Toronto and sell this city I call home, so I took it. It's always so incredible seeing people with their convention badges going up the CN Tower or at Tim Hortons and thinking, 'I brought them here.'"
Six years later, as account director specializing in "U.S. citywide conventions", Farrell is tasked with the Washington, DC; Virginia and Maryland market, which she has tripled in size. And that Bachelor of Education degree? It's being put to good use as well.
"I'm also an occasional professor at Centennial, so in a way I've come full circle and now I'm the prof giving students real world perspective," says Farrell. "I wouldn't change any of the steps along the way."
Written By: Emily Dontsos