Alumnus Leon Presner Realized His Dream of Founding His Own Law Firm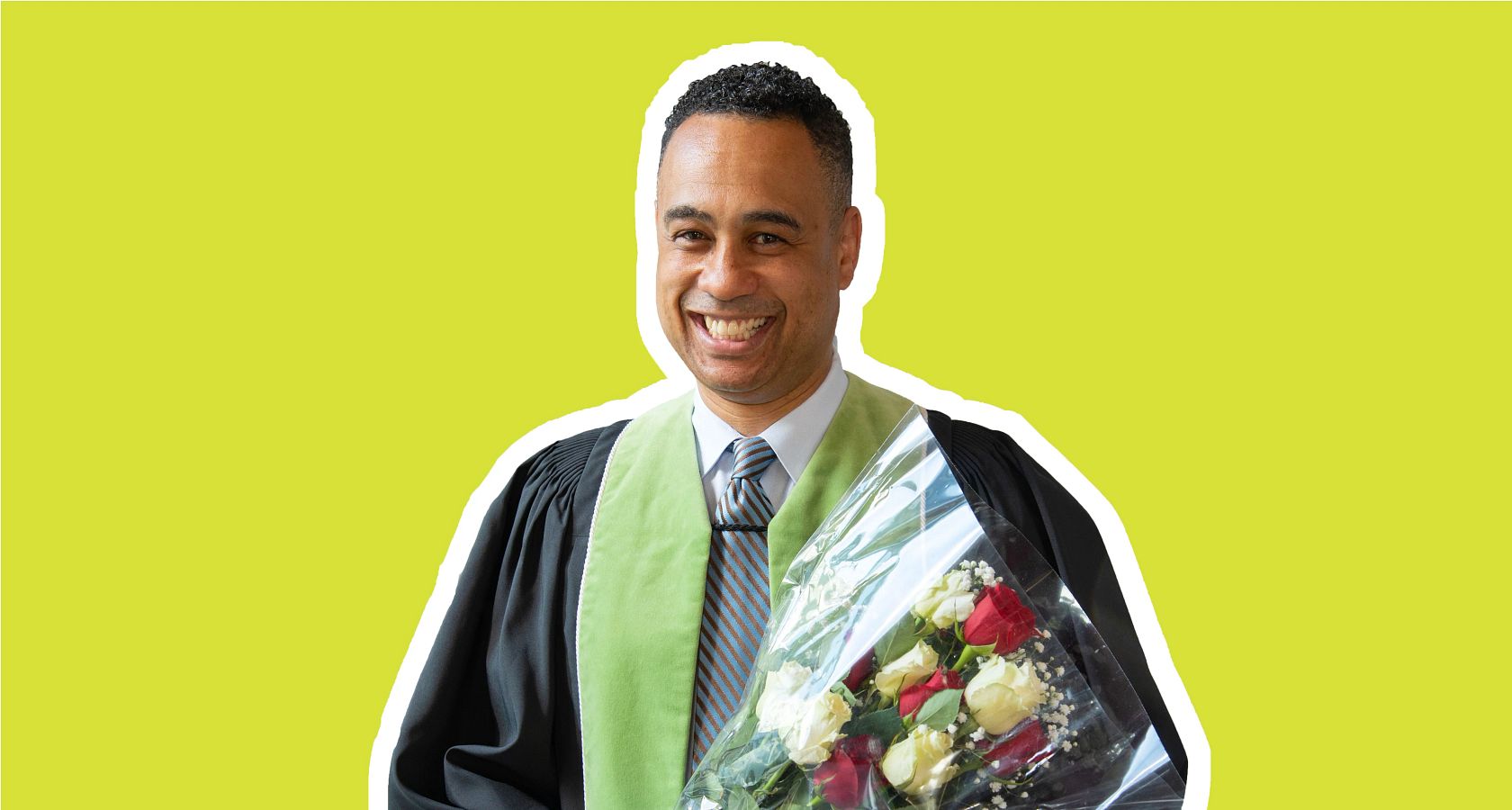 After nearly 30 years as a constable with the Durham Regional Police Service, Leon Presner knew it was time for a change. With dreams of owning his own legal services firm, Leon enrolled in Centennial College's one-year Paralegal post-graduate certificate program in 2015 while continuing to work nights and juggling the demands of family life. 
On Valentine's Day 2018, armed with his paralegal license and additional certifications in immigration consultancy and private investigation, Leon resigned from the police service — the date chosen to represent the love he was showing himself by taking action for his future. 
That March, Leon launched Defend-It Legal Services and met with his first client at his kitchen table. Just two years later, he now has a roster of over 600 clients managed by four office locations. 
Leon credits Centennial for equipping him with the technical knowledge, hands-on experience and mentorship opportunities necessary to hit the ground running. "The professors, the learning environment and the training opportunities are extremely high calibre," he says. 
Wanting to contribute to the program that opened so many doors for him, Leon's firm is now a popular placement option for Centennial's paralegal students. Leon also serves on the Program Advisory Committee for The Business School and volunteers extensively with his local business community. 
Leon's Advice to New Alumni:
"Your future is in your hands. You are in control of how far you can go. Centennial gives you the technical knowledge you need to move forward, and it's up to you to take that knowledge and run with it."
Written By: Emily Dontsos