Automation and Robotics Grad's COVID-19 Contribution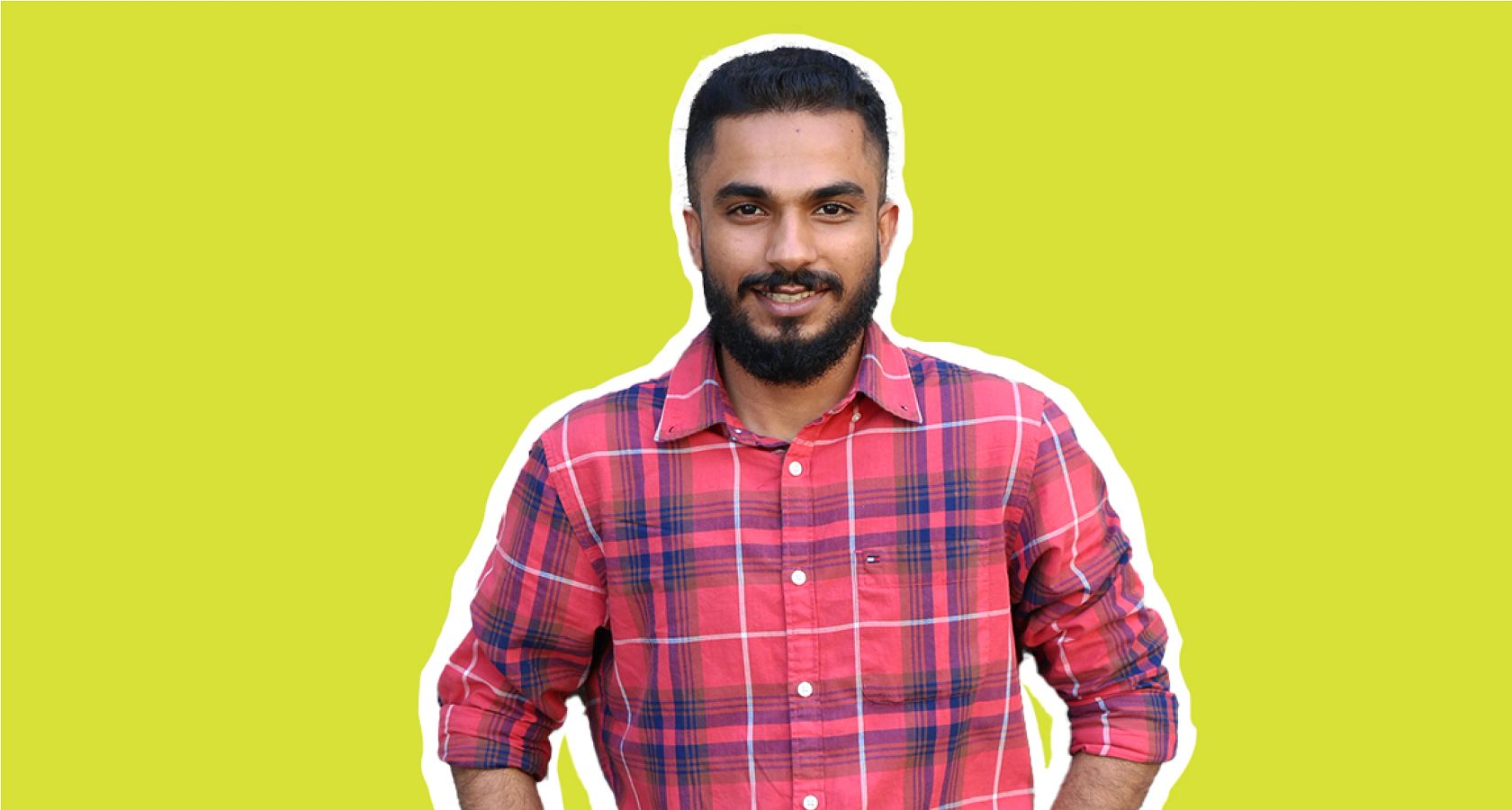 When Reno John decided to combine his Bachelor of Technology with his passion for automation, he never anticipated his skills would help to keep people safe during a global pandemic. A 2019 graduate of Centennial's fast-track version of the Electro-Mechanical Engineering Technology – Automation and Robotics program, Reno is an automation specialist for a company that is contributing to COVID-19 efforts by creating face shields for frontline and essential workers.
"We had the equipment, so we thought we should do something with it," says Reno, who is part of a team at Hannafin Automation & Industrial Controls Inc. that is using 3D printers to print face shields, which are then supplied to community organizations such as the Belleville police and fire departments. "It's a good feeling to apply your skills to do something for the community that is keeping them safe. It was kind of a logical decision to get involved. This is a social commitment." 
What makes Reno's team's COVID-19 efforts especially unique is that while 3D printers typically require a human to manually remove a printed product from a printer and initiate the next print, at Hannafin the process has been automated. As a result, the processes occur in a production line of three printers, to which Reno says three more printers will soon be added. The knowledge it takes to program robots to complete such tasks is what Reno learned during his time at Centennial.
Electro-Mechanical Engineering Technology – Automation and Robotics (Fast-track) grants postsecondary graduates of engineering or science programs access to Semester 3 of the three-year college program. Using their previous knowledge to bypass the first two semesters of study, these learners receive their advanced diploma in just two years. 
"It's a solid foundation that allows you to build your career," says Reno of the program, which includes a practical approach to studying embedded systems using microcontrollers, quality control using vision inspection and statistical process control, continuous feedback control using proportional–integral–derivative as well as integration of automated equipment. "The experience I got in the robotics labs helps me in my current job when programming robots, so I'm still using my skills." 
With his previous education and six months of work experience in his native India, in addition to seeking a comprehensive learning experience, Reno wanted a program that would connect him to the industry. He says he partially chose Centennial for its central location, which he figured would be also helpful in his goal of working part-time during his studies. In fact, he didn't have to look very far. While in the program, Reno was hired as a part-time researcher at one of the College's centres of excellence, Applied Research, Innovation and Entrepreneurship Services (ARIES). Here, he also completed his co-op work terms, working on an aerospace landing gear project in collaboration with industry partner Safran Landing Systems.
"I would recommend taking the program because there are so many opportunities," says Reno. "Learning is a lifelong process and technology changes fast, so you will always have to keep advancing and upgrading your knowledge, but Centennial is a great starting point."
Written By: Izabela Szydlo