Workplace Wellness and Promotion Grad Combines Interests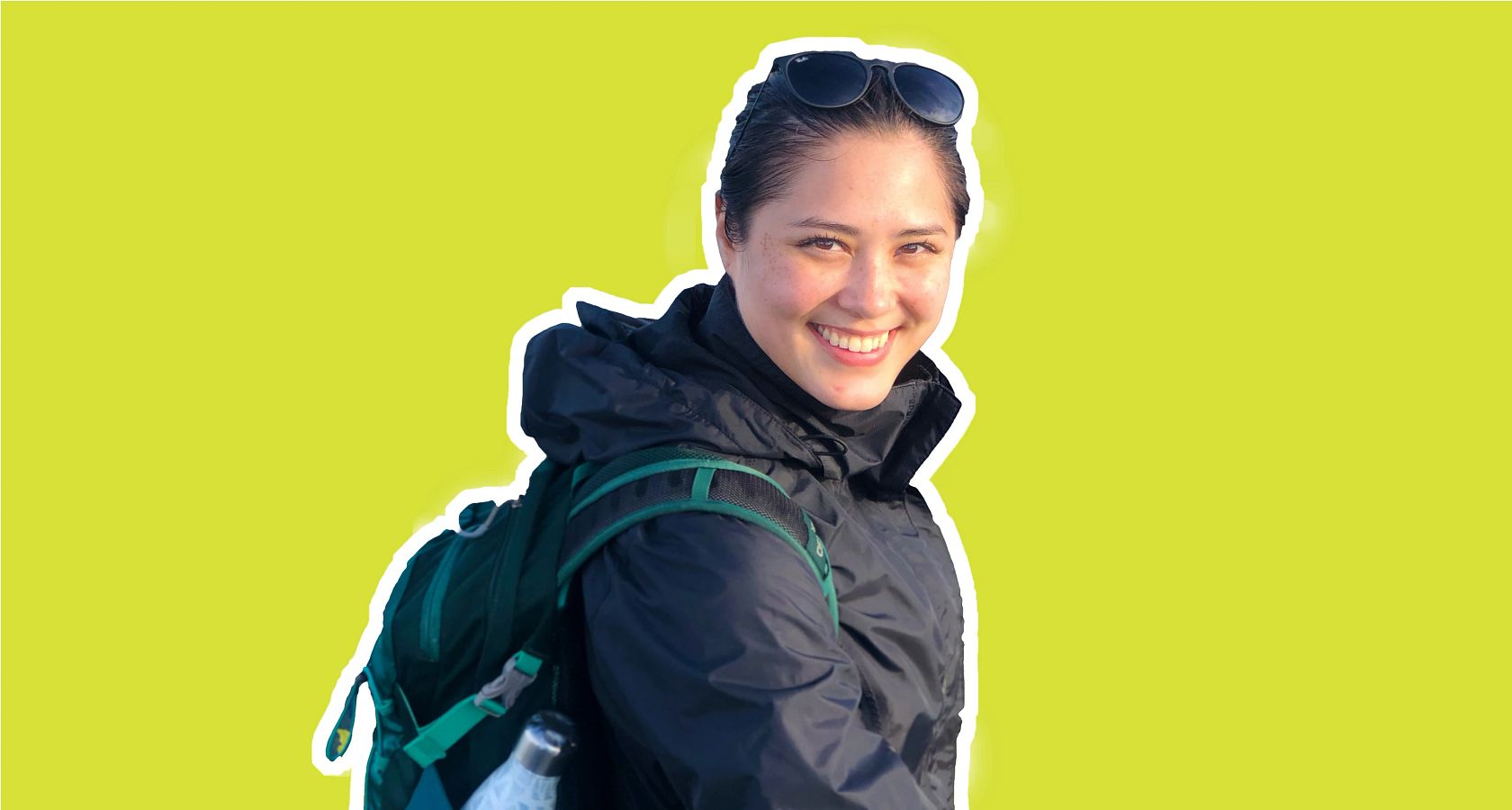 Growing up, Marika Gumienny-Matsuo thought her educational and career process would be linear: high school, university, become a doctor. The route Marika — who recently graduated from Centennial College's Workplace Wellness and Health Promotion program — actually took to making an impact in health turned out to be quite different.
"This program truly changed the course of where I thought I was going to go," says Marika of the graduate certificate offering. "It showed me how many different options there are to accessing the health field. The Workplace Wellness and Health Promotion program was like nothing I have ever experienced from an educational standpoint."
When Marika enrolled in the Toronto Health Program, she had already earned an Honours Bachelor of Science with a specialization in the brain and cognition, previously held a university research assistant position, and transitioned out of science to become a flight attendant. After seeing flaws in the aviation industry that she thought were detrimental for employees, Marika considered how she could integrate wellness, her research background and an interest in mental health.
"Centennial was the only school that offered a program of this sort," she says. "It combined everything I was looking for and it catered to students' individual interests. If you wanted to work in community health, you could do that. If you were interested in corporate, you could go down that avenue. Health care workers, especially right now, are helping to move society, and you could do that. It's such a breadth of opportunities. Also, the continuous outreach from instructors was unmatched. They would reach out daily to help you succeed, and it was always genuine. They cared about you."
A one-year offering, Workplace Wellness and Health Promotion focuses on program planning and management, health promotion theory, leadership and coaching skills, organizational health and wellness, and community health. Students further strengthen their skills during a substantial field placement.
"From a tangible perspective, the placement was one of the most beneficial parts of the program," says Marika, who was hired by her placement host. "We were provided with a list of companies, and encouraged to find an organization that was in an area of interest to us. The process was individually-driven. The importance of networking while gaining real-world experience was also prioritized by instructors."
As a product analyst for LifeWorks by Morneau Shepell, which provides software solutions, Marika works on a platform for an employee assistance program and work-life solutions that enable employers to develop and maintain healthy work environments and improve health and productivity. Her role, in part, involves identifying and finding ways to fill gaps on the app by researching workplace wellness trends.
"In university, I had this idea that you worked from a textbook, but the Centennial College program emphasized different modalities of information," says Marika. "In the research that I do, that helped me have a different way of problem-solving, and I brought a different perspective to the field. The program makes you a great candidate because you know the impact your work will have on the real world."
By Izabela Szydlo