Graduate Jessica Ng Returns to Toronto for CBC News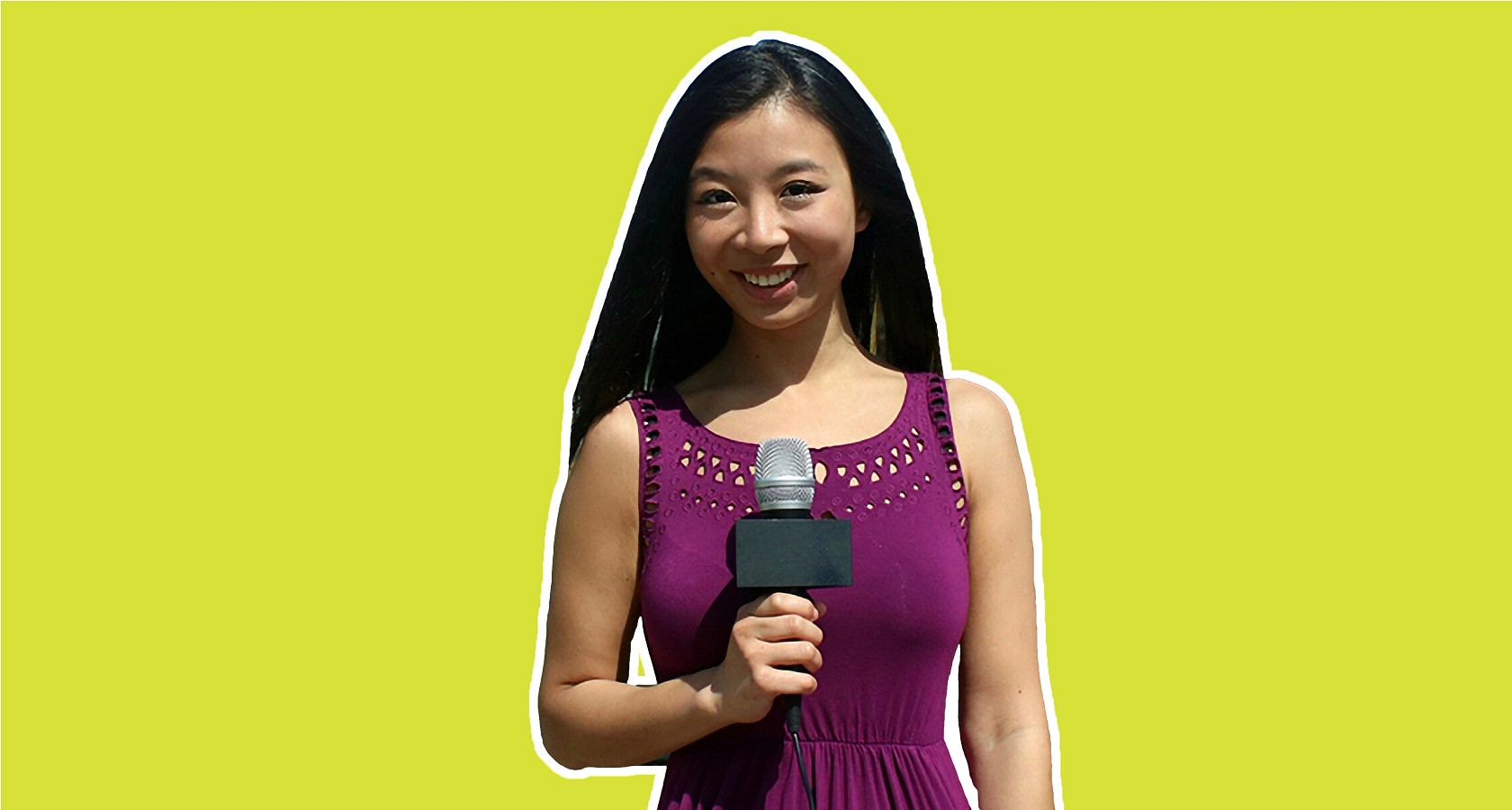 Sports Journalism graduate, Jessica Ng, has returned to Toronto as a reporter for CBC News! After living and working as a morning show host at CTV in Saskatchewan, which you can read more about here, she is excited to be back and report for the city she holds close to her heart.
"In journalism, you have to be able to go with the flow, good and bad. For me, CTV wasn't a great fit, and I ended up back home in Toronto right before the pandemic. It gave me a lot of time to reassess what I wanted to do with my life and also where I wanted to be. Having gone through cancer was a very humbling experience, and it made me really appreciate the power of having your friends and family around you, as well as having a good, solid support network and a great community around you. When I came back to Toronto, it was evident to me the more time I spent here during the pandemic, that I wanted to be home, and it was going to be harder and harder to get away from this awesome community that I've grown up with," she explains.
Even when Jessica did not live in Toronto, she always remained invested in what was going on. Frequently keeping tabs on the city with her friends and family, she felt that it was for this reason, along with the longing she felt in her heart to be home, that ultimately sealed the deal on returning to Toronto. "Of course, you don't get to decide necessarily where offers or opportunities may come up. Before I accepted [the offer] in Toronto, I was also offered a similar position in Vancouver. I thought, if I work in Vancouver, I will have worked literally across the country from east to west coast. I thought that might be the next move, but I held out a little longer. I remember when I was going to school, that was one lesson that [Sports Journalism instructor] Malcolm Kelly always made sure we kept in our minds. It was the idea that you might be as equally talented as someone else, but maybe you just held on a little bit longer, maybe you just had a little bit more patience, maybe you just kept at it a little bit more, even when it feels like a grind and even when it feels like you've got nothing left, hold on a little bit more," she says.
When the offer from CBC News Toronto presented itself, Jessica describes it as a dream. "I thought getting the opportunity to host a morning show was what I had been waiting for, and the first day that I worked in the CBC Toronto local newsroom, I just felt like I was home. As a journalist, after you've spent so long telling stories of different places, it's so heartwarming to come up and be able to do this. These are the stories I would've talked to my mom and dad about regardless, but now I get to be the one to tell it," she says.
The responsibilities Jessica has acquired in this role are quite vast, especially since CBC News covers different mediums to distribute its news material. "In the morning, I work with my producer to figure out the scope of the story that we are trying to tackle for the day. You focus exclusively on one story and you tell that story for various platforms, so my responsibility is to tell the story for television, radio, and I also work with the web team to tell that in an online digital capacity," she explains. "It's interesting when you're working for different formats, much like when you're working for broadcast and digital, the writing and the style are very different. You really have to shift focus during the day to be able to speak to that medium's voice a little bit more appropriately, and sometimes it means telling the story in pretty different ways than you would've for TV."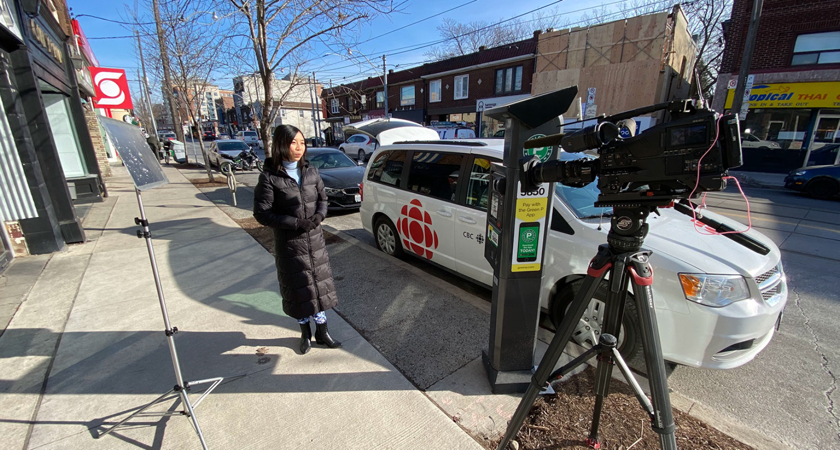 The way the news is presented and shared has changed significantly because of the pandemic, which ultimately has shifted the way Jessica carries out her role as a reporter. "Right now, we are in a work-from-home capacity, which means setting up a lot of Zoom calls and making sure you are getting your Zoom set up perfected. My bed is in the background of my Zoom set up, so that needs to look pristine every single time of the day because that's your background," she says. "It's interesting how during the pandemic, this job has shifted, but also in a lot of ways, it was overdue. There's no reason why when people live farther away or you're chatting with people that don't need to necessarily be making that commute, or you don't need to make that commute to them, that it can't be done in a virtual capacity if there are enough visuals to support the story."

To get an idea of what covering a story is like when Jessica does go live on location, she shares, "It was 4 o'clock and I got a phone call to go an hour away to East Gwillimbury to cover something live for our show. Within two hours, I got up to the location, we had a script written, we had everything set up, visuals were already grabbed, we were going back and forth making sure we had all of the information we could include, so [this experience] has been a ride." She also shares that the newsroom offers her access to so many resources and that you don't really get to appreciate that access and the personnel you get to work with until you're out on location "slugging it in the snow with your camera and your tripod". It is this involvement that really adds to the overarching experience of being a reporter. "You really don't get to appreciate working with such an experienced team until you know the experience yourself of having done so many of those jobs in the field," she says.
Despite delivering the news in a slightly different capacity than what it was like pre-pandemic, Jessica has nonetheless been thoroughly enjoying her time at CBC News. "It's amazing the opportunities that being in this newsroom have given me. Even in the short time that I've been here, I've covered a story for several days for CBC News Network, which is something that would be of interest not just here, but of interest in almost a national capacity, and in other markets as well," she says.
As a Sports Journalism grad, Jessica obtained a great deal of knowledge surrounding broadcasting and reporting, which she has always valued immensely. However, now she is connected to the program even more so. "I was just recently named the Chair of the Sports Journalism Program Advisory Committee for 2021-2022. I'm really excited to give back to a program that gave so much to me and really helped me grow as a person and as a journalist." She is excited to help shape how the program looks in the future and contribute to keeping it fresh and relevant.
Congratulations, Jessica!
Written by: Alexandra Few