Grad Combines Public Relations Career With Diversity, Equity And Inclusion Work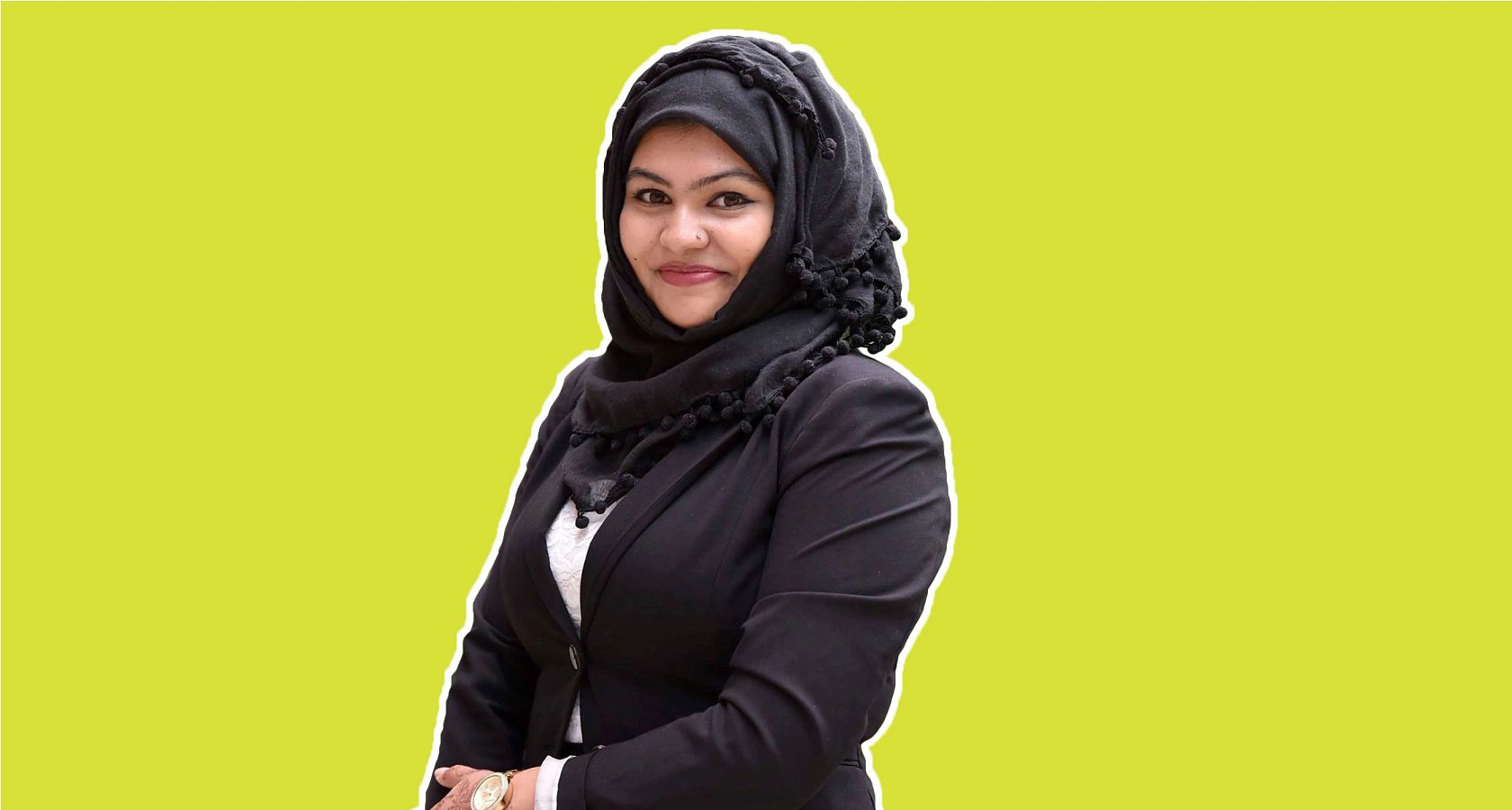 "The journey in the program will be a little like drinking water from a fire hose," are words Mubashira Farooqi still remembers. It was her first day in Public Relations and Corporate Communications, and program coordinator, Donna Lindell, had painted a picture of an intensive offering. Rather than feeling intimidated, Farooqi made a mental note of the comparison as she successfully navigated the program, garnering recognition even before launching her career.
"It's a jam-packed year that teaches you resiliency and makes you proud of yourself," says Farooqi, who graduated in 2020. "I felt almost like a new person at the end of the program. I worked my butt off and got the skills I need to succeed. What Donna said not only perfectly summed up the program's intensity but also the public relations (PR) industry."
Equipped with a Bachelor of Arts in contemporary studies with a major in diversity and equity, and a minor in sociology, Farooqi was originally interested in health equity. As she volunteered and worked in relevant settings, Farooqi's lack of health care background gave her pause. Simultaneously, she watched her husband make his way through the same Centennial Public Relations and Corporate Communications program. This combination made Farooqi realize her interests and experiences would lend themselves to public relations jobs.
"I worked at Mount Sinai Hospital as a ward clerk, which involved finding ways for staff and patients and their families to work together," says Farooqi, whose husband suggested she enroll at Centennial. "In a way, I was already doing communications. Having helped my husband choose his program, Centennial stood out from the beginning. Even his welcome package was tailored to student success. The people who run the program are genuinely invested in their students, and it shows. I also saw diversity. Centennial takes a lot of international students, which adds value to what you learn because you have many perspectives." 
The program's real-world, hands-on experiences and networking opportunities were empowering preparation for corporate communications and public relations jobs. For example, StoryWorks is a course exclusively offered by Centennial's School of Communications, Media Arts and Design. It matches students with real clients to develop and execute a communications campaign. Farooqi's StoryWorks success for a non-profit led to an internship and then a job.
Additionally, because student membership in either the Canadian Public Relations Society (CPRS) or the International Association of Business Communications (IABC) is included in Public Relations and Corporate Communications tuition, Farooqi built many meaningful connections.
"I attended IABC networking events and developed relationships with the Toronto chapter board," she says. "Because of that, I eventually helped to launch their Student Communicators Circle, an initiative that helps junior communicators launch their careers. In June, I'll be speaking at IABC's world conference. So, I started off as a student member, became a volunteer and now I'll be speaking on a global scale."
In fact, IABC recognized Farooqi's dedication to and leadership in public relations when the organization named her its Student of the Year. Farooqi was also the recipient of CPRS Toronto's Gold Award for Student Campaign of the Year for her group work on #FacetoFaceFeb. A month-long campaign, it promoted face-to-face connection for the GenWellProject, which aims to inspire people to reach out and connect with family, friends, neighbours or colleagues.
"When I entered the program, I told the coordinator and my professors that diversity, equity and inclusion is something I value, and I made it a priority to focus on it in my projects," says Farooqi. "The coordinator also helped direct me to relevant opportunities, such as GenWell."
Today, Farooqi continues to combine public relations with diversity, equity and inclusion. In addition to being a communications fellow at FleishmanHillard Public Relations & Digital Marketing Agency, Farooqi founded and hosts Colour Me PR Podcast. With more than 10 episodes so far and listeners all over the world, the podcast recognizes diverse women in public relations. 
"I saw a representation gap, and I wanted to connect with people and amplify voices that aren't heard or shared enough," she says. "I got such a positive reception that I recently launched some merchandise aimed at spreading kindness and inclusion in the industry. Part of the proceeds are going to Media Girlfriends, another podcast, for scholarships which encourage young women and non-binary folks to study media-related majors. It feels like a full circle moment to use my platform to create opportunities for other women of colour.
"Centennial has really championed the work I'm doing. The College has shared my podcast, for example, which connected me to students. I want them to feel there is someone looking out for them on the other side of the program."
Apply today to the Public Relations and Corporate Communications program.
Written by: Izabela Szydlo