From Engineering to Entertainment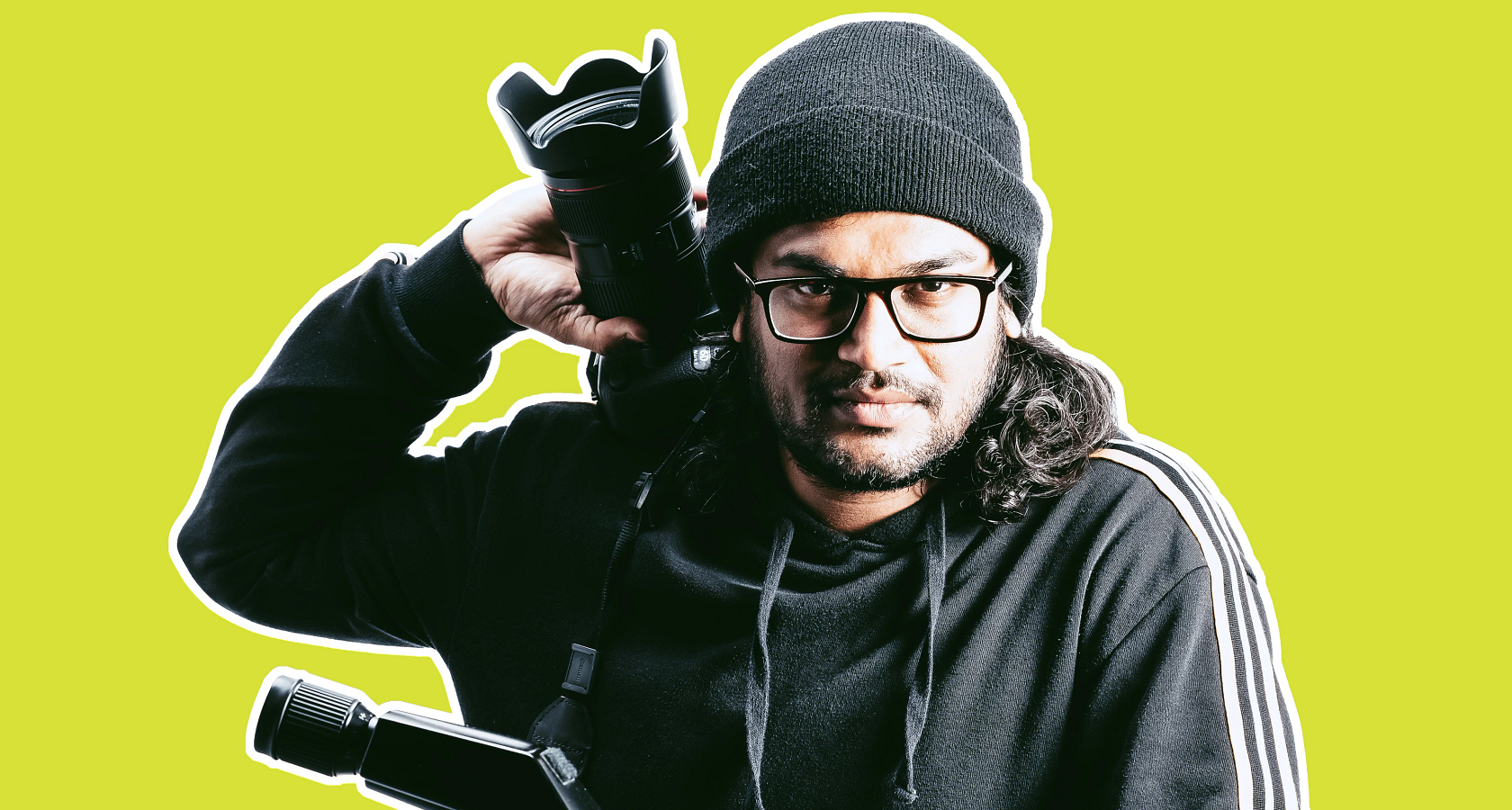 Education always comes with challenges, and Dhaval Jagdishbhai Jasani certainly had his fair share. First, there was the decision to leave India and come to Canada for his education. And then he elected to change his career path from engineering to photography. And after that, there was an intense, difficult assignment that every student feels like they have at least one of. But Dhaval got through all of those challenges and thrived.
"Back in India, I started working with the manufacturing industry as a welding engineer," Dhaval says. "I worked there for six years, but you know, it was the same job, same people."
 "Photography was my hobby," he explains. "I started shooting photos of people, and family functions, then I got into the wedding industry. Then I started photographing weddings on weekends, with my friends, and then I realized that wedding gigs are paying me much more than my full-time job."
Despite that realization, Dhaval didn't go into photography and instead came to Canada to study for his original profession. Arriving in Toronto in 2018, Dhaval chose Electro-Mechanical Engineering at Centennial College, and finished the program a year later. But after that, he'd wander back into photography, thanks to his friends. "After graduating from the engineering program, I came in contact with a friend. He got me into the whole industry," he says. And by industry, he means film and television.
It turns out that his engineering and photography skills would blend together in some unique ways, which opened doors for him. "I did Netflix shows, I did Amazon Prime shows, CBC shows, and I worked on Spiral, the latest Saw movie," Dhaval says. How? "I got into the research department and started developing and programming robotic arms in the camera department," he says.
That wasn't all he did, though, as he started as a Production Assistant in the Locations department, and then actively sought to work in every department of the industry to see how it was all done. It was this experience that finally made Dhaval decide to get educated for the career he wanted more by studying Photography at Centennial. "I would say working in the studio was the most rewarding part," Dhaval says about his time in the Photography program, before bringing up the fact that in most colleges, you need to rent photography equipment yourself. "At Centennial, everything is set up, you just have to bring your own camera."
Advice for new Alumni
Dhaval credits his friends, fellow students and professors for helping him succeed in his program, not just by helping him when he needed it, but also going hands-off, and giving him the space to do what he needed.
"They gave me the freedom that I needed, may it be technical and/or creative," he says. By combining his engineering knowledge with his love of photography, Dhaval has a super bright future ahead of him.
Written by: Anthony Geremia