From Education to Entrepreneurship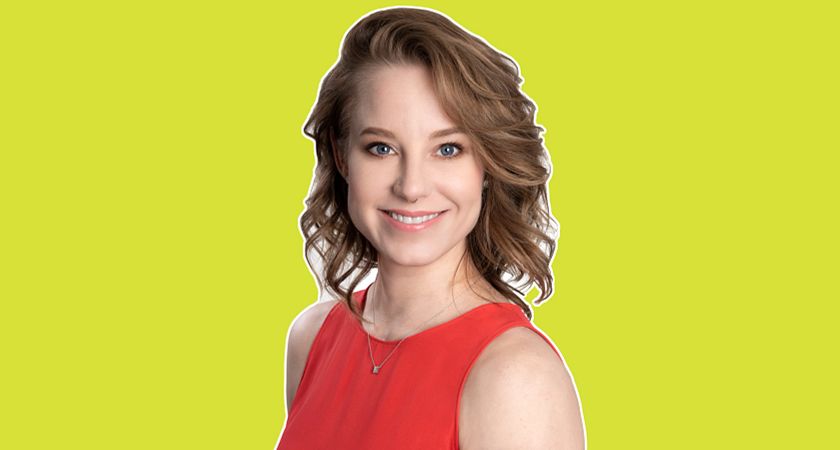 For the last 10 years, whenever Kyrsten Thornhill has seen a United Way ad, she has thought of Centennial College. During her time in the Advertising and Marketing Communications Management program, Thornhill was tasked with creating a campaign for United Way. Rooted in this marketing program's strategy-first approach, the project has become her reminder of the lessons she learned — and the know-how she still implements in her career.
"It's always interesting to see how the strategy that we presented has evolved based on what United Way considers important as the world evolves," she says. "It also reminds me of learning to deeply understand and execute strategy. It's the most important thing, it doesn't matter what you are doing. Strategy, and really understanding your target market, makes a lot of decisions easier."
Since graduating with an advanced diploma in 2011, Thornhill has used the skills she gained at Centennial in various areas of advertising and marketing. Starting out as an account coordinator, she also freelanced with experiential marketing companies and worked as a senior event manager before launching her own event production company. Through Kulture Productions, Thornhill offers event production, event management, and consulting services for both in-person and virtual events.
"I always appreciated companies with great leaders, and I wanted to be that for people," she says of Kulture Productions. "Even though I'm in event production, I see it as an evolution of how I'm involved in the marketing and advertising process. Besides bringing it back to the strategy-first approach, when I am talking to sponsors or advertisers, I know what they want; I can speak their language. It's also nice for my clients to understand how important that part is, and for me to be able to explain that to them. I won't be the person doing the media buys, but I can tell you that the target market will be on Facebook, and why."
Interestingly enough, initially, Thornhill — who entered the Advertising and Marketing program with an Acting for Film and Television diploma — believed she would work in the industry's creative side. However, because the advanced diploma leaves room for students to tap into their creative, strategic, and business savvy sides, Thornhill discovered her creative thinking came from account management and logistics.
"I wanted to stay open to the possibilities, and the program's first two years give you a foundation before you specialize in a stream (account management, digital creative, or media buying and planning), so I didn't have FOMO from not being able to get a taste of the different steams," she says. "The collaboration with the different streams is also huge. It's not enough to know they exist. You have to learn to interact collaboratively, and you get to do that in this advertising and marketing program."
Today, Thornhill's experience in interprofessional collaboration also serves her well as she contributes to the Advertising and Marketing Communications Management program advisory committee (PAC). Made up of industry professionals, the PAC helps to evaluate the effectiveness of the College's programs and identify future trends and industry changes to ensure program relevancy.
"It's fulfilling to come out of a PAC meeting and you feel like you moved the needle of progress for students in the program, or those to come," she says. "There are tons of opportunities to say your piece or give others feedback in a really safe and collaborative space where everyone is receptive. The best way to master something is to immerse yourself in it. For someone wanting to get into marketing and advertising, Centennial is a great way to do that. Now, I get to stay immersed in that world though the PAC."
Written by: Izabela Szydlo