QUESTIONS
P.O. Box 631 Station A
Toronto, ON, M1K 5E9
Career Chats
Career Chats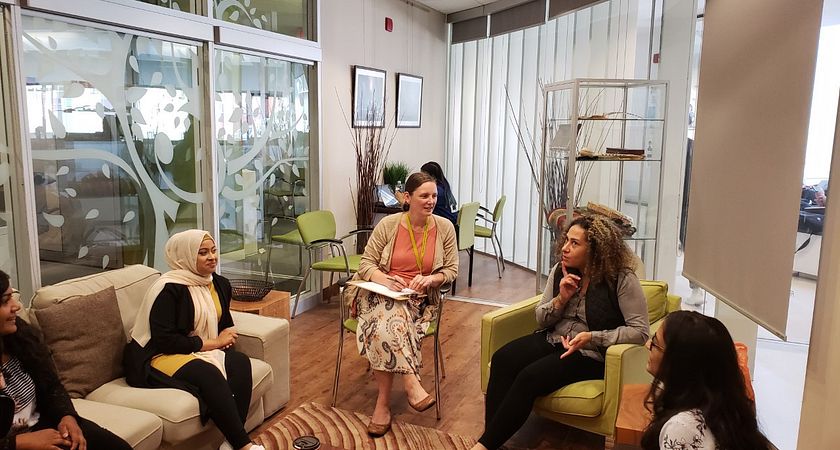 Join a Virtual Career Chat!
Virtual Career Chats are informal sessions on ZOOM where students come together with a facilitator to share their career concerns and questions. Together, we will find solutions to everything career-related that has been keeping you up at night.
Some questions or concerns students may have:
Have I made the wrong program choice?
I don't have a clear career plan.
How will I get hired?
The job search is hard… how do I stay motivated?
Virtual Career Chats take place:
When: Once a month for an hour
Where: Virtually via ZOOM. Please check the Events Calendar on HireCentennial for details and to register to receive the ZOOM link.
How: In small groups of 8-10 students
For more details, visit HireCentennial, the online job and career resources portal.
Questions? Call 416-289-5233 or email careerservices@centennialcollege.ca.
Career Webinar