QUESTIONS
P.O. Box 631 Station A
Toronto, ON, M1K 5E9
Optimism
Optimism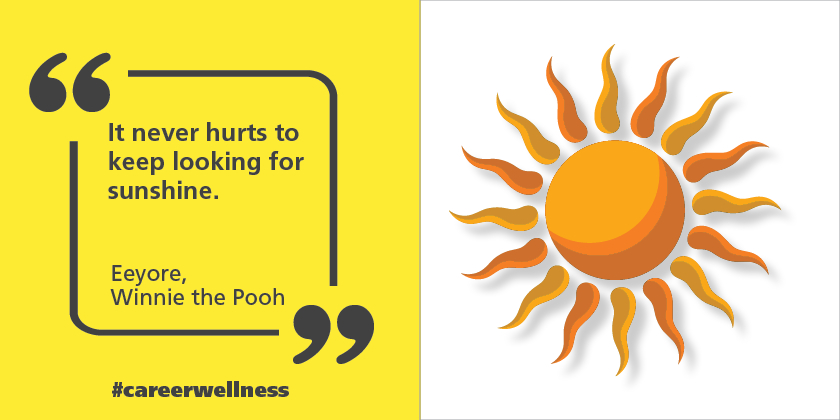 "Though no one can go back and make a brand new start, anyone can start from now and make a brand new beginning." - Carl Bard
It is impossible to avoid setbacks, disappointments and rejections in your job search and on the job. However, seeing these occurrences as learning opportunities rather than defeats is what optimism is all about. For example, that "survival job", which may not be in your preferred field, is actually helping you to attain the soft skills you will need no matter where your career takes you.
The career planning and job search process, meanwhile, can be time-consuming and comes with its own set of frustrations, but approaching it with a positive attitude can help you stay motivated. Overall, being positive affects your performance, whether at survival jobs, during job searches or interviews and in the workplace. A sunny disposition goes a long way.
Here are some additional resources to assist you in developing an optimistic outlook.
Videos
Articles