QUESTIONS
P.O. Box 631 Station A
Toronto, ON, M1K 5E9
Got Hired Contest
Got Hired Contest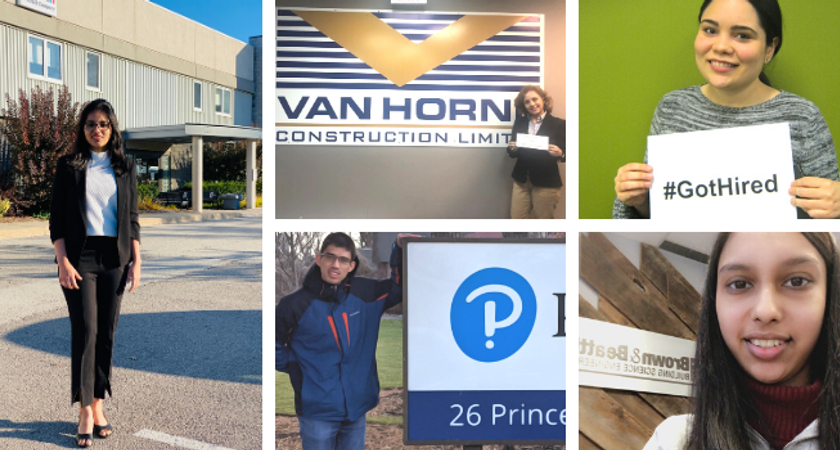 The #GotHired social media contest invites recent graduates within the past two years and current co-op students to share their employment success stories to inspire other students.
Contest Rules - Fall 2021:
Share a picture of yourself at your workplace OR your LinkedIn profile photo OR an avatar representing the field you work in
Use #GotHired and Tag @LaunchYourCareer on Instagram to enter with your photo or fill the online form.
Contestants must be Centennial graduates within the last 2 years OR current co-op students
Contestants must be employed or recently hired
Enter in the draw by Sunday, December 19, 2021 to win 1 of 2 $50.00 gift cards. Draws will be done on Monday, December 20, 2021
Co-op students and graduates can also enter the contest by using #GotHired on Twitter by tweeting to HireCentennial.