QUESTIONS
P.O. Box 631 Station A
Toronto, ON, M1K 5E9
Central Michigan University - Master of Arts in Education
Central Michigan University - Master of Arts in Education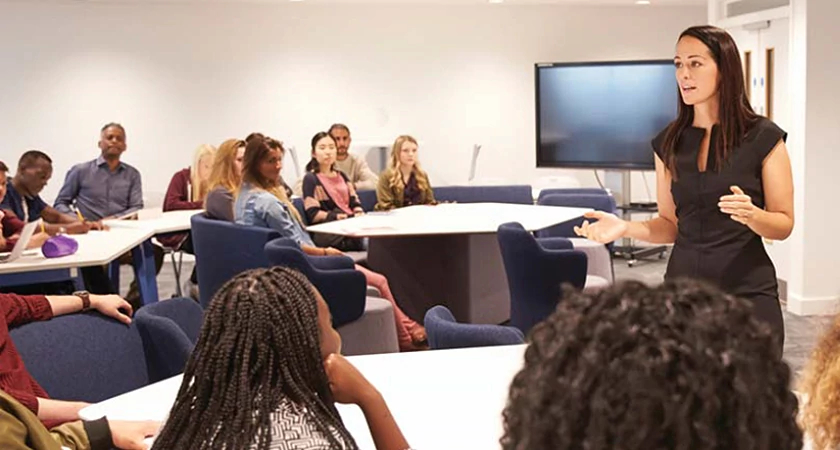 Have you thought of a Master of Arts degree in Education with a Community College concentration (MAE-CC)?
Join the cohort On-Site at Progress campus and complete Central Michigan University's MAE-CC in approximately two years.
The Master of Arts degree in Education with a Community College concentration is an advanced degree program that prepares professional educators with the tools needed to address and solve complex issues. There are three areas of emphasis to choose from:
Administration/Student Affairs
College Teaching
Training and Development
Central Michigan University has a 40-plus year proven track record of developing leaders throughout the Ontario college system. Graduates of the MAE-CC program have become college professors, college and university presidents, student affairs officials, senior administrators, academics, community leaders, hospital administrators, military leaders and industry trainers across Canada.
Program highlights and benefits
Courses designed for, and only delivered in, Ontario
Oversight and relevance is consistently evaluated by advisory board comprised of college, university and public and private sector experts in Ontario
Strong alumni network with over 2,000 graduates working at all levels within the college system
Applied research that turns theory into practice
Faculty are a combination of research oriented tenure-track professors from CMU and Ontario College system experts
Cohort delivery model increases collegiality, retention and student success
OnSite delivery; select weekend schedule allows for those who work full-time to fit into their schedule.
Delivery Formats
Cohort structure; flexible delivery: in-person classes held on select weekends, online and hybrid classes. See program curriculum starting Fall 2021.
Information sessions (online):
Central Michigan University regularly hosts live information sessions and webinars providing information on program offerings. Please follow the link to view the list of upcoming sessions: Central Michigan University Global Campus upcoming events
How to apply/ Additional Requirements
Students with a GPA between 2.7– 4.0 are eligible to apply for regular admission.
Students with a GPA less than 2.7 (B) may be admitted, with stipulations.
Students applying for admission to Central Michigan University need to submit the following materials before their applications can be sent to the Graduate Dean. If you have questions regarding this, please feel free to call 1-800-950-1144, ext. 3226.
$50 application fee in U.S. dollars (payable by money order or credit card)
Official transcripts, with degrees posted, from all universities and colleges - These transcripts need to be sent directly from the institution to CMU. Student copies or official transcripts sent by students cannot be accepted. Faxed copies sent directly from the institution may be used temporarily.
Documents may be sent to:
Central Michigan University
ATTN: Transcript Department
802 Industrial Drive
Mount Pleasant, MI 48858 U.S.A.
Or schools with the ability to email transcripts may email them to transcripts@cmich.edu.
Additional Benefits*
Centennial Alumni, Staff and Faculty receive a 15% discounted tuition**
Credits: TLHE graduates with a minimum 3.0 GPA are eligible to apply and receive 2 out of 10 courses in transfer credits.
Contacts
Tisa Thompson-Betz
Program Coordinator
Central Michigan University
Phone: 877-268-4636
Email: globalint@cmich.edu
Shakira Ahmad
Pathways and Agreements Support Officer
Centennial College
Phone: 416-289-5000 ext. 3438
E-mail: shakiraahmad@centennialcollege.ca
Sharon Estok
Senior Manager, Office of Academic Partnerships and Pathways
Centennial College
Phone: 416-289-5000 ext. 3381
E-mail: sestok@centennialcollege.ca
Disclaimer:
*Students can receive either tuition discount or transfer credit; these offers cannot be combined.
**Discounted tuition is subject to fluctuations in Canadian and US currency exchange rates.