QUESTIONS
P.O. Box 631 Station A
Toronto, ON, M1K 5E9
Events
Events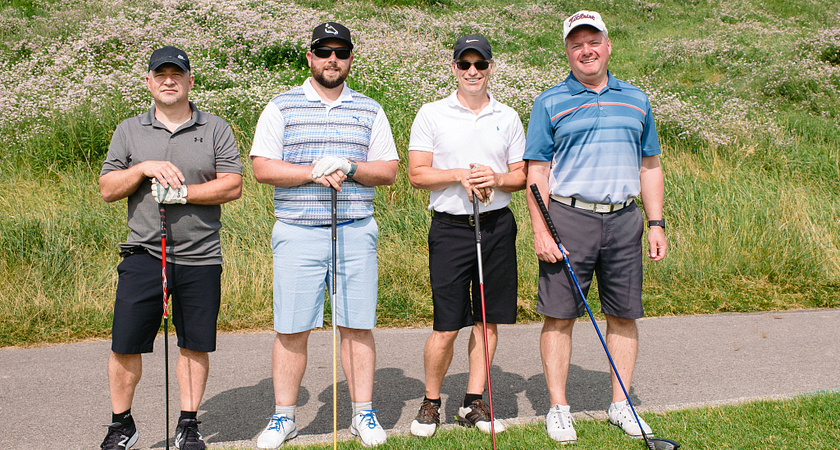 Centennial's 2019 Annual Golf Tournament raises over $125,000 in support of student scholarships
Centennial College's Annual Golf Tournament took place on Monday, July 8, at the picturesque Eagle's Nest Golf Club in Maple, just north of Toronto. Our 152 guest golfers, along with Centennial staff and student volunteers, enjoyed a sun-filled day on the links for a very good cause.
Student Awards Night
Each year, Centennial College recognizes its scholarship recipients and the generous donors who support them at Student Awards Night which will be held on November 20, 2019.
Last year, we awarded more than 500 scholarships valued at over $500,000.
We look forward to supporting even more students next year!
GivingTuesday is a global movement that encourages and celebrates giving and volunteering. It harnesses the generosity of people around the world to bring about real change in their local communities.
This year, GivingTuesday takes place on December 3, 2019.
The Office of Development & Alumni Engagement, in partnership with the Centennial College Student Association and the Centennial College Alumni Association, have put together an amazing lineup of events. Enjoy a free breakfast, VIP movie night or buy a cookie for a friend - there are so many fun and easy ways to show your support!
For additional information about any of the events listed below, please contact Fiona Bedlington at fbedlington@centennialcollege.ca or 416-289-5000, ext. 3558.