QUESTIONS
P.O. Box 631 Station A
Toronto, ON, M1K 5E9
Events
Events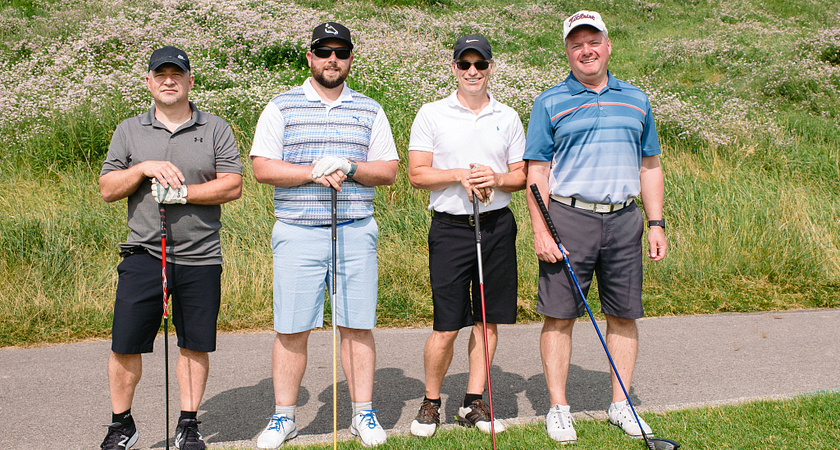 Centennial's 2019 Annual Golf Tournament raises over $125,000 in support of student scholarships
Centennial College's Annual Golf Tournament took place on Monday, July 8, at the picturesque Eagle's Nest Golf Club in Maple, just north of Toronto. Our 152 guest golfers, along with Centennial staff and student volunteers, enjoyed a sun-filled day on the links for a very good cause.
Student Awards Celebration
The Student Awards Celebration is an annual event which recognizes students who have achieved academic and personal success as well as the generosity of Centennial's donors. It is an opportunity for students to meet and thank the donors who have helped them along their educational journey.
The 2020-21 Student Awards Celebration on April 7 recognized the resilience and unwavering spirit of our students, as well as the generosity of our donors who helped to underpin their success. College donors, made up of alumni, colleagues, retirees, community organizations and corporations, have donated $1,896,575 for scholarships and COVID Relief bursaries. This is a record amount, demonstrating the support within our community and the power of our village!
If you'd like to watch the online presentation of this year's Student Awards Celebration, you can view it by clicking on the button below.
We look forward to supporting even more students next year!
GivingTuesday is a global movement that encourages and celebrates giving and volunteering. It harnesses the generosity of people around the world to bring about real change in their local communities.
This year, GivingTuesday takes place on November 30, 2021.
For additional information please contact Fiona Bedlington at FBedlington@centennialcollege.ca or 416-289-5000, ext. 3558.