QUESTIONS
P.O. Box 631 Station A
Toronto, ON, M1K 5E9
Give the Gift of Education
Give the Gift of Education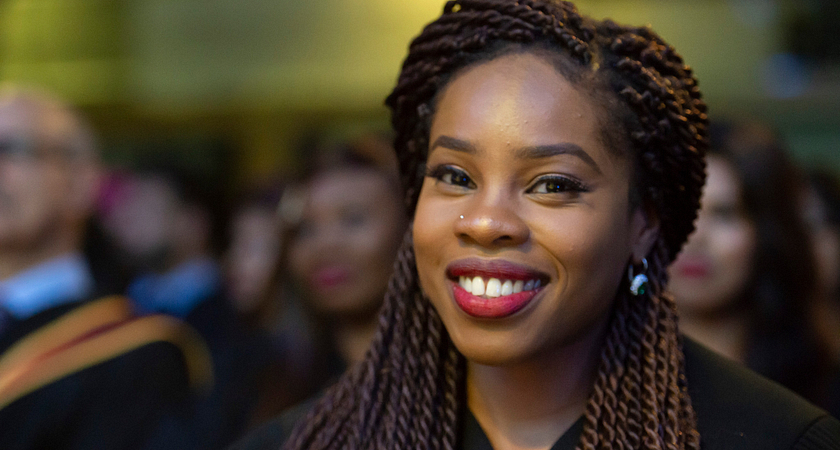 Scholarship and Bursary giving at Centennial College
Centennial College changed your life. Now you can help the next generation of Centennial students pursue their dreams.
As one of the most diverse, innovative and globally connected colleges in the world, Centennial is developing the workforce of tomorrow — and the leaders who will continue to guide Canada through the 21st century and beyond.
By joining Centennial's donor community, your generosity will advance excellence in education and the growing impact of our students and graduates on the world stage.
Whether you choose to invest in the greatest priority needs of the College as a monthly donor, support a student directly by establishing a scholarship or bursary, create a legacy by naming Centennial College in your Will or any option in between, your support will celebrate the power of education and ignite the unlimited potential of the Centennial community.
Scholarships and Awards
Today, over 24,000 full-time students are enrolled in 300 programs at Centennial College. But most are facing significant financial challenges: over 90% of domestic students rely on financial aid as they work toward achieving their goals.
For many students, the financial strain of pursuing a post-secondary education can be crippling.
By creating or contributing to a scholarship or bursary, you have an opportunity to directly support a young person's ability to complete their education and pursue the career of their dreams. Your gift will also send a powerful message about your belief in their unlimited potential.
Making a Difference is Easy
At any giving level, you have the option to choose the program you'd like to support and the criteria that are most important to you.
Contact Us
Get in touch today to learn more about how you can change lives through the power of scholarship giving.
Office of Development and Alumni Engagement
Linda Barlow
Director of Development, Major Gifts and Campaigns
T: 416-289-5000, ext. 8849
C: 416-825-6846
E: lbarlow@centennialcollege.ca
Sandra Harris
Executive Director
T: 416-289-5148
C: 647-403-9716
E: sharris@centennialcollege.ca