Leadership Café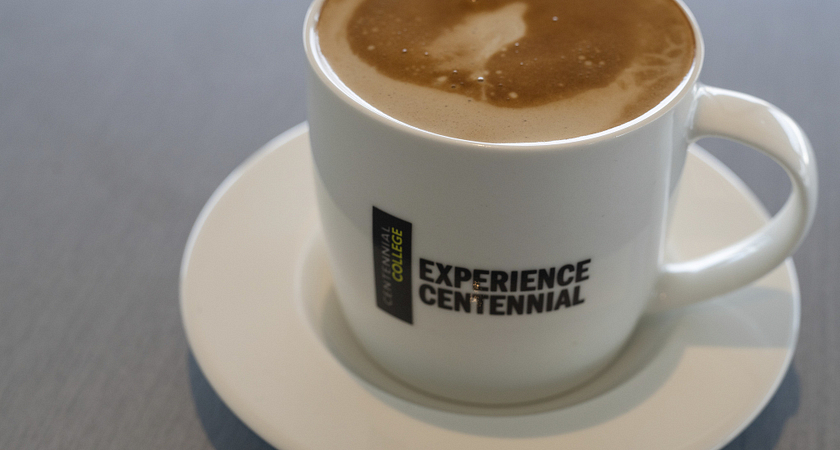 The Leadership Café is a weekly hub for students to engage in leadership discussions. Each week the café focuses on a different leadership topic. Students share their thoughts, feelings and experiences related to the topic. This is a lively but relaxed space for engaging, free-flowing conversation. The Leadership café is a drop-in space, so join us whenever you can!
By attending the Leadership café you will:
Examine a leadership topic through conversation
Practice your dialogue skills
Express your thoughts, feelings and experiences on a leadership topic
Relate to leadership stories of peers in a supportive, safe environment
Leadership Café Topics – Winter 2021
All sessions run on Tuesdays from 2-3:30 pm unless otherwise specified below. Join us on Microsoft Teams every week.
| Date | Leadership Topic |
| --- | --- |
| Tuesday, March 2 | Leading in different cultures |
| Tuesday, March 9 | Leading in the context of visible and invisible disabilities |
| Tuesday, March 16 | Leadership in religious communities |
| Tuesday, March 23 | Leadership, self-doubt and validation |
| Tuesday, March 30 | Leadership and relationships |
| Tuesday, April 6 | Leadership and family dynamics |
| Tuesday, April 13 | Adjusting to (and leading in) a new job |
| Tuesday, April 20 | Leadership with courage and vulnerability |
| Tuesday, April 27 | Leading across generations |
| Tuesday, May 3 | Leading through conflict |
| Tuesady, May 11 | Boundaries in leadership positions |
| May 18 | Advocating for ourselves |
| May 25 | Leading in a family business |
| June 1 | Asking for support for our cause |