Leadership Retreat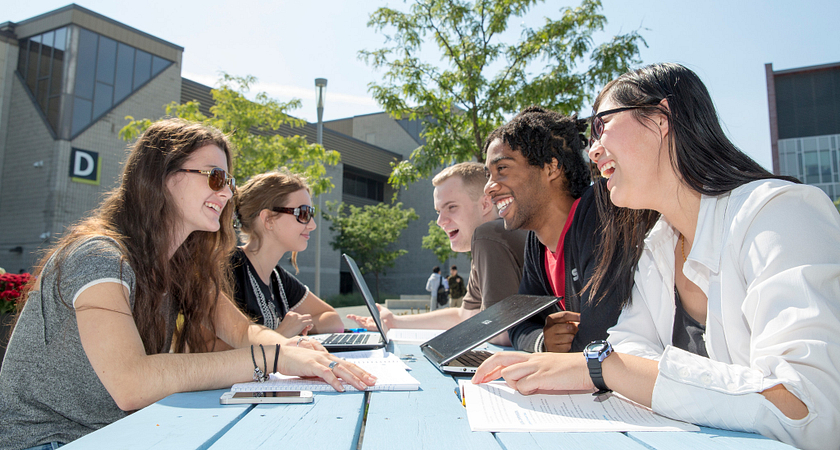 Our annual Student Leadership Retreat will engage students in a unique environment, away from the bustle of every day, so they can focus on becoming a better leader – for yourself and for others. This 3-part intensive learning experience aims to develop the skills and confidence of students who are already leaders in their own lives, community or professions.
The retreat is free of charge (lodging, meals, and transportation included).
You must be available for ALL of the following dates to take part in the program.
Pre-Retreat – Monday, February 10, 2020, 5:00 PM - 7:00 PM: Centennial's Event Centre, Progress Campus
Off-Campus Retreat – Monday, February 24 – Wednesday, February 26, 2020: Cedar Glen Outdoor Centre, Schomberg, Ontario
Post-Retreat – Monday, April 27, 2020, 9:00 AM - 4:00 PM: Centennial's Event Centre, Progress campus
Who is eligible to apply?
The Leadership Retreat is open to students who are registered at Centennial College for the Winter semester 2020. Students who have not taken part in LeaderShape / Leadership retreat with the college before will be prioritized.
Those who apply must demonstrate their interest, approach to and experience in leadership. Those accepted on the retreat will connect closely with other student leaders, engage in diverse and interactive workshops, be willing to share their leadership skills and learn from others.
How do I apply?
This retreat is application-based. Click here and complete the online application form by Tuesday, January 7, 2020. The following 4 leadership questions will be on the application form, so please take some time to plan your answers before you complete the form. Answer each question in 250 words or less.
What does leadership mean to you?
Tell us your leadership story. (e.g. How do you motivate yourself to reach your goals? How do you lead? What influence has your leadership style had on others?)
What do you see as your contribution to the group at the retreat?
How will you use the experience of the retreat to shape your leadership journey in the future?
The committee will review applications after the closing date. All successful applicants will be notified by email by Friday, January 24, 2020.
There is limited space available on the retreat. Students are not guaranteed acceptance.
Click here for the Leadership Retreat Application form
Questions? Leadership@centennialcollege.ca