Student Leadership Conference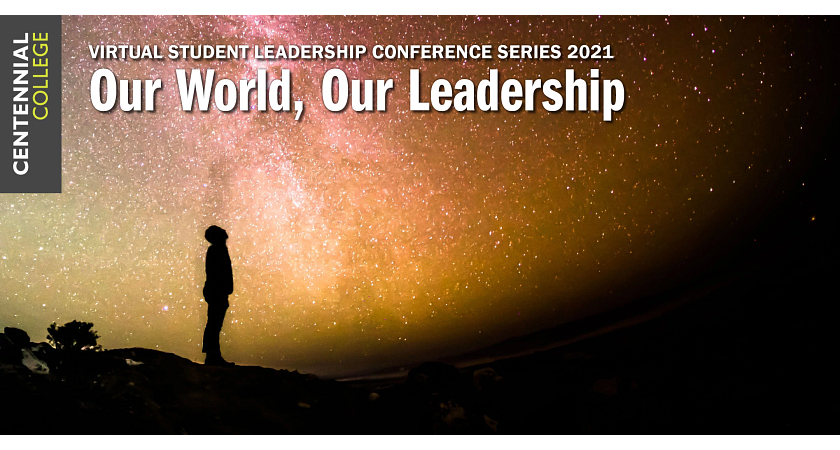 What is the Student Leadership Conference?
The CLA Student Leadership Conference is offered once a year for all Centennial College students to spend a day learning about leadership and how to develop leadership skills, styles and practices. The Student Leadership Conference is planned by students for students.
By attending the Student Leadership Conference you will:
Grow your understanding of leadership
Develop leadership skills that can be applied in college, personal and professional life
Create meaningful connections with other students
Locate a leadership network of leadership resources from across the Centennial community
This year, the CLA hosted the conference in a virtual format with a focus on the three B's of leadership. Recordings of the sessions are available on Facebook:
January 15, 2021: BELIEVE in Yourself, when we discovered our preferred communication and work style.
January 22, 2021: BUILD Yourself, when we looked at unconscious bias and worked on developing skills to become more effective leaders.
January 29, 2021: BRAND Yourself, when we focused on creating a compelling message about ourselves.
Join us next year!
Questions? Contact us at leadership@centennialcollege.ca