Why Volunteer at Centennial?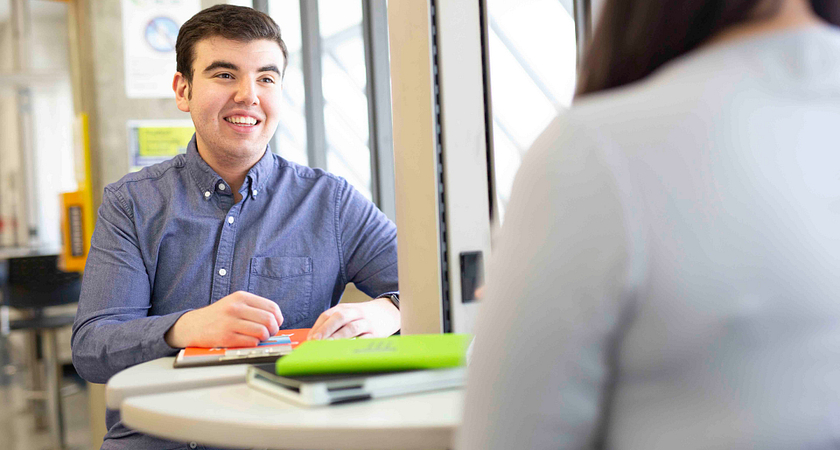 1. Explore Careers
When volunteering at the College you can be exposed to various different learning opportunities that may help further advance you in your career
2. Find Community
Centennial College can be a big place but know that there's a community here waiting for you; come join our volunteer team to make life-long friends and maybe even build your own community.
3. Gain Skills and Experience
Communication
Practice and enhance communication skills: communicate clearly, concisely and correctly in the written, spoken and visual form. (i.e. facilitation skills, presentation skills, enhance customer service skills)
Leadership
Learn to work independently or in a group to achieve a common goal while leveraging the strength of others. Learn how to incorporate multiple perspectives and ways of understanding when working in a group.
Critical Thinking and Problem Solving
Taking on a proactive approach to problem-solving within an equity-framework which involves various thinking skills such as analyzing, synthesizing, evaluating, decision making, and innovative thinking.
Information Management
Locate, select, organize, and document information using appropriate technology and information systems which will develop computer literacy skills and research methods.
Interpersonal
Gain skills when working as a part of a team in a way that creates effective working relationships in order to achieve a goal while working within an equity framework that shows respect for diverse opinions, values, belief systems, and the contributions of others.
Personal
Managing and organizing time in an efficient way while taking ownership of one's actions, decisions, and consequences.
4. Stay Sharp while Unemployed
Finding work can be difficult, but through volunteering, you can maintain current skills that you have and gain new skills that can help you while you search for a job.