Global Learning at Centennial College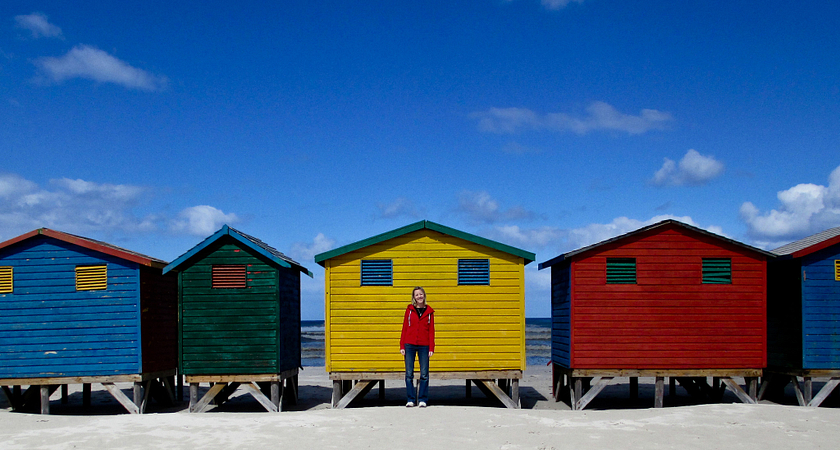 At Centennial College, we believe in learning experiences that go beyond the four walls of your classroom and computer screens, and even beyond Canada's borders. That's why our Services and Global Experience (SaGE) department provides a wide range of international learning opportunities to go with your studies, that will open your mind to a global perspective. Here's how you can broaden your learning horizons at Centennial College by registering for SaGE:
Quick Links:
Want to hear from our students? Check out our Global Experience Blog to learn how other Centennial College students have benefitted from global learning experiences, in their own words.
Work Abroad
For two to four months, you can be placed in a workplace somewhere in the world that's directly related to your field of study, as you earn placement or co-op credit for your program. Your options include:
Industry Related Programs
SaGE's industry stream programs help you gain valuable work experience through international placements connected to industry. You will take part in work that's relevant to your field of study, letting you put the knowledge you have gained in the classroom to work.
International Internship Program
Through Centennial's International Internship Program, students like you are placed in workplaces related to your field of study for two to four months. You can earn placement or co-op credits for your program overseas. While internships are unpaid, students are eligible for a bursary to offset travel and accommodation expenses while abroad. This program is available for all academic terms, and you'll receive funding for 70-100 per cent of the total cost.
"My internship in Costa Rica was challenging, but it was one of the best experiences of my life. It taught me about myself. It taught me resiliency. It improved my communication skills."
-Miguel, Community Development Work IIP Costa Rica.
Research Abroad
Applied Research Abroad Programs (ARAP) take place over the course of a semester, with research that will include one to two weeks abroad. An ARAP will let you contribute to an applied research project under the supervision of a Centennial faculty member and industry mentor, as you explore new products and technologies. Projects can be 'isolated,' or they can be part of a larger initiative that involves exploring new products, markets, technologies or commercialization opportunities. Earn credits as you research in this program that's available for all academic terms, as you receive funding for 70-100 per cent of the total cost. In addition, we also offer individual research opportunities that are program specific that may be faculty or industry driven. These may not be for credit, but the experience and skills students gain from international research opportunities are highly sought after upon graduation.
Study Abroad
Spend anywhere from two weeks to four months studying at one of our global partner institutions, where you will learn a new language and experience a new culture, or take courses to earn credit towards your program. You can also participate in a faculty-led study for two weeks, gaining first-hand experience and practical knowledge relevant to your field of study, while earning credit towards your program. Your study abroad options include:
Short International Program (SIP)
Short International Programs are short-term (two- to six-week long) international opportunities where you can learn a new language, or take an intensive course at one of Centennial's partner institutions around the world. These summer programs are a great alternative if you're unable to pursue semester-long opportunities. On top of that, you'll receive funding for 70-100 per cent of cost for this program.
International Exchange Program
The International Exchange program lets you spend one semester studying abroad at one of Centennial's partner institutions around the world. While there, you can take courses related to your academic program at Centennial, and earn credits. This program is available for all academic terms, and you will receive funding for 70-100 per cent of cost.
Conferences and Competitions
If you're attending a conference or competition abroad, you can contact the Services and Global Experience team for pre-departure support and funding. We provide support for general interest conferences and competitions tied to curriculum, lasting 3-10 days abroad. This funding is available for all terms.
"During my two weeks in Turku, I took an intensive course in Professional Services and Productization. It provided me with amazing insights on how to market my business as a travel agent."
-Cameil, Travel Services Management SIP Finland.
Volunteer Abroad
Students, staff and faculty have the opportunity to travel abroad as a team to earn credit towards their academic program, or participate in a service-learning project. Combining learning, travel, adventure and social reform, our two-week service learning experiences take place in a diverse range of global settings. On top of that, principles of global citizenship, social justice and equity are embedded right into your program through our Signature Learning Experiences.
Global Citizenship & Equity Learning Experience (GCELE)
GCELEs are global and domestic service learning opportunities, where you can develop leadership skills and create positive social change in our interconnected world. GCELEs have learning goals, and require staff and students to actively reflect on their learning throughout the experience. Students and staff will foster critical thinking while achieving social justice goals through participation in experiences that work to meet community needs. Previous GCELE's have seen students travel to places like Kenya, Cuba, Costa Rica, and Brazil, among others.
Faculty-Led International Program (FLIP)
Faculty-Led International Programs enable students from a particular academic program gain first-hand experience and knowledge relevant to their field in an international context. Most FLIPs are incorporated into existing courses, and students will earn credit towards a course upon successful completion. FLIPs include classes, site visits, networking, and real-world projects. FLIPs are 10-14 days in duration, and students receive funding for 70-100 per cent of cost for this program.
"We were taught to reflect on and re-imagine food security issues … not just from a political and economic perspective, but through a sociocultural lens."
-Gun, Nursing GCELE Cuba
Virtual Global Experience Programs
Go global from the comfort of your home! A number of our programs and partners offer accessible online opportunities to gain valuable global skills. You'll be able to immerse yourself in an authentic global experience, learning language and culture, over the course of these two-week programs.
"It was a great experience joining the Online SIP with Artevelde University. The networking I made with people across the globe is immense. It was great to be around ambitious, creative people. At the end, we got a certificate and a credit/transcript, which is great. How I wish we really travelled to Europe!"
-Monica, Virtual Business SIP with Artevelde U, March 2021.
Special Events
International Education Week
International Education Week (IEW) is a yearly celebration to raise awareness of the impact of cross-cultural exchange, and to showcase the benefits of international education and mobility. Every year Centennial College joins the rest of the world to celebrate IEW in November. Be sure to check our Events Calendar in November to see the activities we have available.
Global Changemakers Forum
SaGE organized the first Global Changemakers Forum in April 2021. Each year, we intend to highlight experiences of students and alumni of our Global Experience programs through virtual and in-person events. The Forum will showcase reflective journeys, lessons learned, and create spaces to engage in meaningful conversations about the impact of global experience with the larger Centennial and international community.
You can watch the conference session recordings of our 2021 Global Changemakers Forum here.