Apply today for a 2016 Global Citizenship and Equity Learning Experience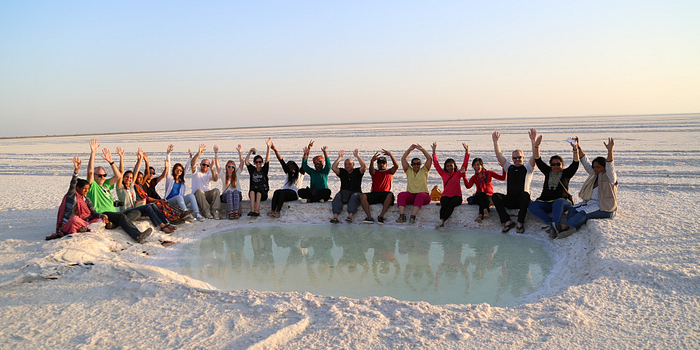 Are you passionate about effecting positive change in our interconnected world?
If you answered yes, then consider applying to be part of a Global Citizenship and Equity Learning Experience (GCELE) in 2016!
What is a GCELE?
GCELEs are two-week-long service-learning based experiences that take place in a range of diverse locations around the world. All GCELEs are fully funded by Centennial College. View our GCELE webpage.
Do you qualify?
In order to qualify, applicants must:
Be a current student at Centennial College at the time of the experience abroad (must be registered or returning to the College the following semester)
Have a GPA of 3.0 or above
Must not have participated in a GCELE before
Be able to obtain visas and documentation required for travel to destination, if selected
How to apply
To apply, please submit a GCELE Application Form, your Resumé, and a short Letter of Interest (no more than 300 words) explaining why you are interested in participating in the GCELE of your choice. The deadline to apply is Thursday, December 3, 2015 at 5:00 PM. Only successful applicants will be contacted for an interview. Incomplete applications will not be considered.
For more information, please contact the Services and Global Experience team at the International office at Progress Campus, Room C2-07 or email GCELE@centennialcollege.ca.
2016 GCELE projects
GCELE India – Community Building Project (Rapar, Gujarat)
October 2-18, 2016
Aapnu Parivartan (Our Change) is a unique community-building GCELE project that will provide participants with an opportunity to work alongside local communities within the construction site to build safe spaces for women. The team members will be engaged in a variety of learning experiences that will strengthen their understanding of issues and concerns related to women, further allowing them to be better advocates for equality, justice and social change. The participants will be able to begin to understand the impacts of India's established governance and protocols on gender equality and analyze how it affects women in India.
Jamaica – Youth Literacy and Leadership Development (Negril, Jamaica)
July 16-24, 2016

This GCELE will allow Centennial staff and students an opportunity to assist in the planning and delivery of Camp Power to Be at Negril All Ages School. Centennial students will plan and deliver activities based on their program focus to support the overall implementation of the camp program.
Jamaican Ministry of Education, the Rotary Club of Negril, and the Power to be International (PTBI) have been supporting Camp Power to Be for past 6 years promoting literacy and leadership for children and youth. Camp Power to Be is a summer camp program that focuses on building personal and community agency through a social justice curriculum and civic engagement activities for children and youth living in rural communities in Westmoreland, Jamaica.
Nicaragua – Local Entrepreneurs' Marketplace (Chinandega Province, Nicaragua)
May 15-29, 2016

This GCELE will work in collaboration with community partners to establish a marketplace in Chinandega, Nicaragua, working in conjunction with a local organization: Waves of Hope. The GCELE team will complete the design of the marketplace, work with local entrepreneurs to develop business workshops focusing on the business skills required to successfully open the marketplace; this will be done using two trial runs in order to ensure sustainability of the establishment.
Nicaragua – Building Healthy Communities (Chinandega Province, Nicaragua)
May 5-15, 2016
This GCELE will complement discipline-specific curricula, enhance inter-professional (IP) collaboration and work alongside community partners to assist in further developing a healthy community. The project will focus on further increasing awareness of health issues, co-creating sustainable health promotion educational material and co-delivering health promotion activities to individuals of all ages. The IP team for the GCELE project will include the students, faculty, Waves Of Hope, community leaders, brigadistas, teachers and members of the Nicaraguan community.
Kenya – A New Way (Laikipia, Kenya)
October 8-21, 2016

During this GCELE, participants will have an opportunity to address social justice issues of educational reform. The GCELE participants will assist in improving the physical infrastructure of two primary schools and deepen understanding of the delivery of education in the subject of information technology (IT) with a goal to collaborate with community partners to further develop the existing curriculum.