Campus Safety Reminder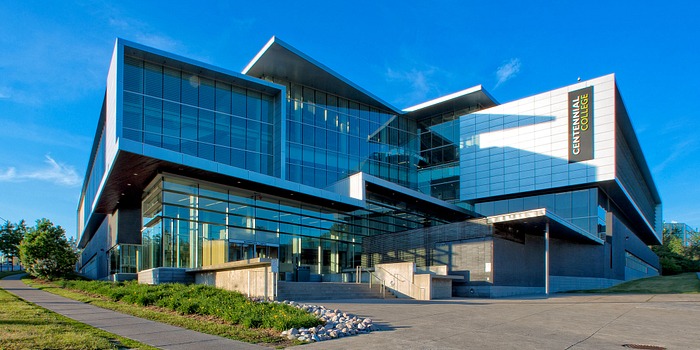 Campus safety is always a high priority at Centennial College. You may have heard in the media that members of the University of Toronto have recently been the target of anonymous threats posted on a public blog. The university and Toronto police are continuing to monitor the situation. The threat has been deemed a low risk by authorities.
Although Centennial has not received threats of any kind, we remain vigilant at all times. Since the start of the semester we have provided enhanced security at all campuses and we wish to remind students to please report any suspicious activity. To report suspicious activity on campus, please contact Campus Security in one of the following ways:
Call 416-439-4357 (free call from your mobile phone or any campus pay phone)
Use a Yellow Emergency Phone on campus
Go to your Campus Security Office
Please always keep the following personal safety tips in mind
Avoid isolated areas and do not take short cuts when walking
Be on alert for suspicious individuals and situations and be cautious, especially when approached by strangers
Always travel in pairs, especially after dark
Use our WalkSafe Service, available 24/7 from Campus Security at extension 5240 or 416-439-4357 (free call from your cell phone or campus payphone) or use a Campus Emergency Phone (yellow or silver in colour)
Be aware of your surroundings and avoid using headphones or ear buds while walking or waiting at a bus stop
Avoid other distractions such as texting, gaming and talking on your cell phone while walking or outside
Don't overburden yourself with packages or an overloaded knapsack
If you think anyone is following you, switch directions quickly. If you still feel uncomfortable, seek an area where there are other people, and call Campus Security or Police.