Centennial Colts Varsity Basketball Home Opener this Saturday!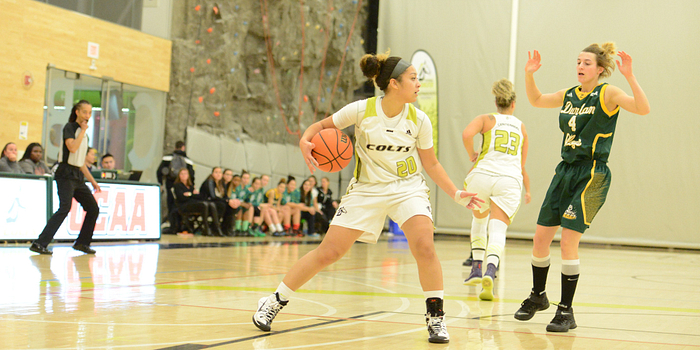 Come and join the Centennial Colts in the DEL Gym at the Athletic and Wellness Centre, Progress Campus, this Saturday, November 5 for our Varsity Basketball Home Opener!
Our Colts seek to make a run for the playoffs this season. Centennial is playing host to the OCAA Provincial Men's Basketball Championship in March, so now is a good time to get in on the basketball action in preparation for our team's presence in the championships.
Our home opener this Saturday will feature Ottawa's Algonquin Thunder. The women's varsity basketball game begins at 1 PM, followed by the men's game at 3PM.
There will be lots of giveaways at the games to sweeten the deal. Grab some concessions, while you're there, too!
The men's team also plays a back-to-back game and tip off against La Cite on Sunday at 2:00 PM
Get ready to #ScreamGreen and cheer your Colts on!