Food Support Services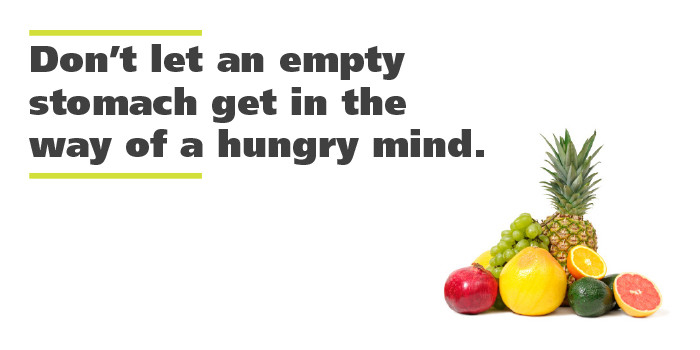 Good Food Box
Offered through the Centennial College Student Association (CCSAI), in conjunction with Food Share Toronto, the Good Food Box program allows you to, at very affordable prices, pick up a week's worth of fruit and vegetables on-campus, twice a month. Simply pre-order, and come get them the next week.
For more information, visit the CCSAI Good Food Box web page.
Humanity First
A recognized international charity, Humanity First runs a local food bank program that will enable you to access much needed food. Food orders can be picked up at Progress Campus, or deliveries can be made right to your door.
For more information, visit the Humanity First website.