Free Breakfast for Students Dec 9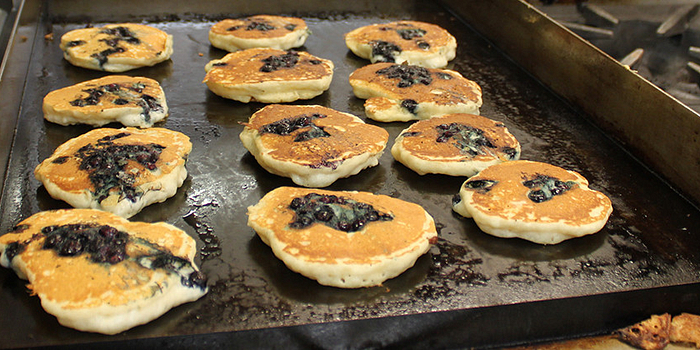 In the spirit of the season, Centennial College is hosting free breakfasts for students as part of its semi-annual Random Act of Kindness tradition.
Centennial's Child and Family Studies department will be hosting a free pancake breakfast for students on Wednesday, November 25 in room E2-11 at Progress Campus. Drop in anytime between 8 AM to 10 AM to chow down on some delicious pancakes.
On Thursday, November 26, students at the Ashtonbee Campus will also have a chance to partake in a free breakfast inside the entrance to the 930 Warden Avenue building from 8 AM to about 9 AM.
On Wednesday, December 9, staff will be providing breakfast to students at Morningside Campus, 3rd Floor Hallway from 8 AM until about 9:30 AM or until items last.
Many thanks for those Centennial College staff who have donated to this worthy initiative.