Free women's self-defence course available on campus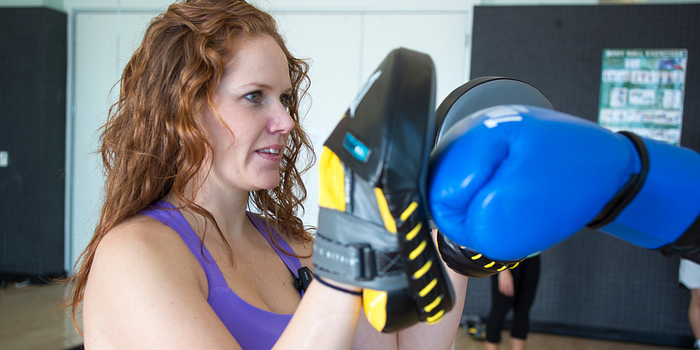 As part of Centennial College's commitment to personal safety and sexual assault prevention, Campus Security is offering a free self-defence program to female students at Centennial. Rape Aggression Defence (RAD) is a personal education and safety program which involves a blend of threat avoidance strategies, as well as real-world resistance tactics.
RAD is open to women of all ages and physical abilities. It focuses on teaching easily mastered personal safety skills. The course is being run at two locations this semester: one set of sessions at Ashtonbee Campus and one set at Progress Campus. The course is taught over four 3-hour sessions. In order to complete the course, you must commit to attending all four sessions.
Progress Campus: Athletics & Wellness Centre Studio B
Thursday, February 25, 4 to 7 PM
Thursday, March 3, 4 to 7 PM
Thursday, March 10, 4 to 7 PM
Thursday, March 17, 4 to 7 PM
Ashtonbee Campus: Ashtonbee Gym Studio
Tuesday, February 23, 4 to 7 PM
Tuesday, March 1, 4 to 7 PM
Tuesday, March 8, 4 to 7 PM
Tuesday, March 15, 4 to 7 PM
To register for RAD, please email Melissa Showler at mshowler@centennialcollege.ca by February 19. Please include your full name, contact number, and student or employee number. Attendance is limited to 20 participants (10 students and 10 employees), so register early to reserve your spot!