Getting Ready for Fall 2021: Services and Supports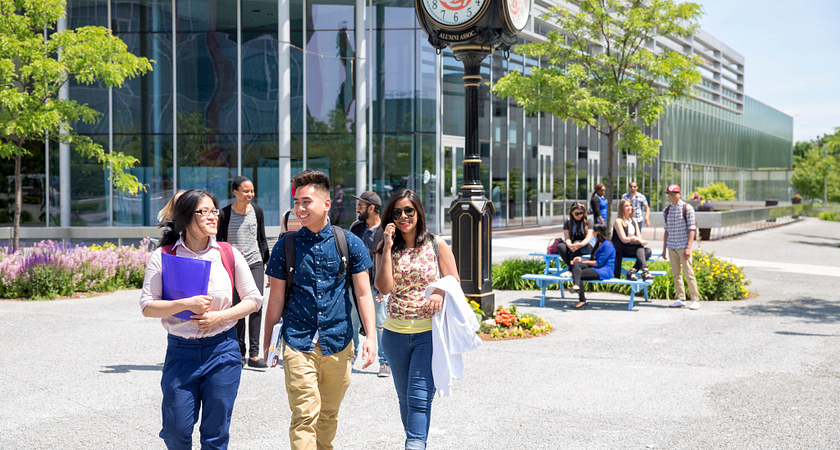 We look forward to welcoming you to a great Fall 2021 semester. While you've been challenged over the past eighteen months and eagerly anticipate having a bit more freedom, you likely have questions about what things will look like in September.
What follows is important information about the supports and services available to you over the semester, as well as many on-campus and virtual student life activities in which you may wish to engage. Consider which student clubs, athletics and recreation, social events and leadership opportunities are right for you!
So watch this message from President, Dr. Craig Stephenson, review the Together Again web page containing all the details for the fall semester, and read this email right to the end!
Access to Student Supports and Services
A guide to access all of the Student Supports and Services on campus or virtually can be found here, including:
Enrolment Services
Academic Development and Support
Accessibility, Health and Wellness
Social Connection and Co-curricular Engagement
Career Development
International Student Support
Top Three Student Supports and Services TO DO's:
Download the EC App – this is "THE" app to download to stay connected with all the student life activities and opportunities. It's free and easy to download.
Connect your myCentennial email to your mobile device. This email is used to communicate all college related business from the day you are accepted until you graduate and become an Alumnus.
Complete the "Doorway to Dollars" questionnaire. This gives you the opportunity to access available Scholarships, Bursaries and Awards.
Academic Support and Guidance
When you are not sure what direction your academic path may lead or if you need some support with your studies, the following departments and services can assist you throughout your academic journey here at Centennial.
Before Heading to Campus
Before leaving home, check your timetable on myCentennial to ensure you need to be on campus. If there is no room number, your lab/class is online.
If you are scheduled to be on campus, make sure you are prepared with the following when entering campus:
Proof of vaccination, or a negative rapid antigen test. Read the full details here regarding the requirement for full vaccination to access campus.
Results of your daily COVID-19 Pre-screening Assessment (available on our Safety Watch App) showing you are approved to come on campus.
Show your certificate that you passed the Campus Re-entry Guidelines and Protocol training module.
myCard, Parking, Lockers and Food Services
myCard is your student ID card. You can use it for many things – from accessing parking, checking out a library book or resource and using our fitness facilities. You can also load funds to make purchases on campus! First time on campus? Need to replace your myCard? Click here for all the details.
Parking - If you plan to drive to campus, you can use one of our daily pay lots, or purchase one of the new flexible parking pass options through your myCentennial portal.
Lockers can be rented for use through your myCentennial portal. Ensure you purchase one as soon as possible if you are going to be on campus and need one, as they are offered on a first come first rented basis.
Food Services – The fall semester will see the return to food services across all campuses, although hours of operations may differ or change based on demand. Watch for more information on food services coming soon. Please note: The Union Grill and Bar in the Student Centre at the Progress Campus is currently scheduled to open later in the semester.
Health, Wellness and Supports
Everyone needs a little support from time to time. Reach out to these teams if you feel you need some support for your well-being, mental health, finances or community engagement.
Student Life and Leadership
Enhance your student life experience by getting involved and connected!
Your Safety
Keeping you safe, including in relation to COVID-19, is our top priority. We have invested significantly in ensuring we are strictly following the Toronto Public Health: Postsecondary School COVID-19 Guidance. In many cases, we have exceeded requirements to ensure a safe learning environment for students and staff. To learn more about Campus Safety, upload Centennial's Safety Watch App.
Thanks for reading through to the end! Please continue to watch and read your emails for further information regarding vaccinations and any other pivots that may occur to keep our community as safe as possible. We will be in touch again soon with more information on how we will help you prepare for, and make the most of, your Centennial experience.