Job Posting: Marketing Researcher and Analyst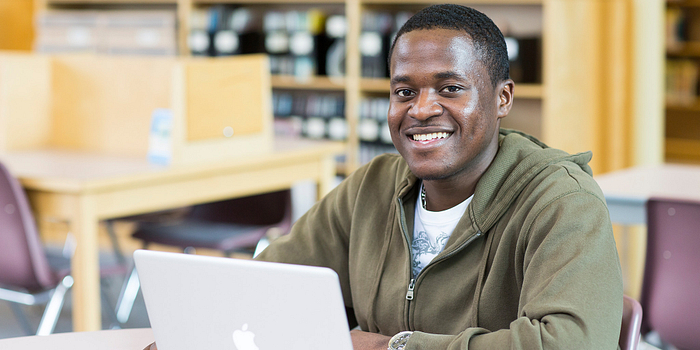 Are you looking for employment in the New Year? The Applied Research and Innovation Centre is looking to hire a Centennial College student as a Marketing Researcher and Analyst from January 2015 to May 2015.
Job Title:
Marketing Researcher and Analyst
Overall Responsibility
The candidate will part of a research team responsible for developing a business commercialization strategy for a new mobile application targeted at special needs youth populations in key English speaking markets.
Reporting to: Principal Investigator and Project Manager
Employment Details:
24 hrs/week
$15.00/hour plus benefits
January 6, 2015 to May 8, 2015 (18 week contract)
Location: Toronto, Mobile Office
This position is part of a team being assembled to work with industry partner NDi Media. NDi – along with its business partners and Centennial College, have created an app for young people with Autism Spectrum Disorder (ASD) and other Expressive Language Delay/non verbal challenges. Centennial College students will apply business, research and marketing strategy skills to assess the business potential of this app in key marketing channels and markets. The focus of the research grant is to build the business case and assess potential including documenting brand competitive advantages, prioritizing audience segments, markets and distribution channels.
Team members have the option to work remotely using Skype with weekly+, centralized meetings at the Story Arts Centre campus.
Position Summary
This role will stretch your marketing acumen and strategic research skills.
You will work closely with Centennial leads and NDi principals to develop and execute secondary and primary research as part of this market assessment and market research phase.
The candidate must be a strategic, critical thinker with a business and research background. You'll need a solid understanding of marketing taxonomy, organizational tools (i.e. Microsoft Office), social media tools and the new content ecosystem. Students must have strong written and verbal communications skills and have the confidence to reach out to targeted audiences and conduct in-depth interviews. Candidates must be solutions and detailed-oriented, and resourceful in exploring and researching foreign markets.
Duties and Responsibilities Include, but are not Limited to:
Secondary research of potential markets
Collaborate with other team members to ensure analysis and scoping is completed across all key markets
Marketplace scan of competitive products
Identification of key business models
Identification of key business channels
Identification of key audiences – Individuals/Organizations/Social Media Groups
Opportunity assessment by market
Primary research with select targeted audience – to validate content, opportunity, price structure
Summarize lessons learned, market proposition, brand positioning, key roll out recommendation
Key Competencies
Must have:
Business and marketing strategy education
Business analytics skills
Excellent verbal and written communication skills, strong attention to detail,
Creativity and inspiration
Empathy and passion for learning
Fantastic collaboration skills but independently accountable
Good to have:
Interest in youth media and social justice/corporate social responsibility initiatives
Specific Qualifications:
The applicant must be a returning/former student from Centennial College. Note: Two positions are available.
Posting Date: Tuesday, December 9, 2014
Closing Date: Wednesday, December 24, 2014
How to Apply
Please submit resume and cover letter in one document by 5:00 pm on closing date to Purnima Tyagi, Applied Research and Innovation Centre, at ptyagi@centennialcollege.ca.
Please note that phone calls will not be accepted. We wish to thank all applicants for their interest and advise that only those selected for an interview will be contacted.