The National College Health Assessment is here!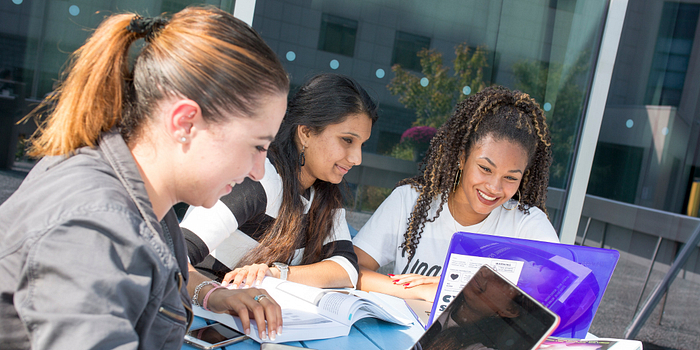 We need your feedback
Centennial College continues to work with our students to support their overall health, wellness and resilience so that they in turn can be successful, both in and out of the classroom. As part of that work, the College is currently participating in the National College Health Assessment (NCHA) on-line survey.
Centennial College needs your help to better serve you. If you have received an e-mail with the title "Centennial College Needs YOU - National College Health Assessment", we encourage that you complete the survey. The survey covers a multitude of health topics including mental health, physical health, sexual health, and more. The survey only takes 15 minutes to complete, and upon survey completion you will be entered in a random draw to win one of several prizes including gift cards for SportChek, Superstore, SASS, and a COLTS prize pack. The survey is completely anonymous, you can opt to skip questions if you wish, and there are no identifiers linking your answers to your email or identity.
Help us help you. By completing the survey, you are making your voice heard and allowing us to enhance your health and well-being on campus.
If you have any questions regarding the survey, please contact Jordana Romany at jromany@centennialcollege.ca
Topics include
Alcohol, tobacco and drug use
Sexual health
Weight, nutrition and exercise
Mental health
Personal safety and violence
Survey Dates: February 29 to March 14
If you have any questions, please contact Jordana Romany at 416-289-5000, ext. 3502 or email jromany@centennialcollege.ca.