November 2014 Career Fairs and Events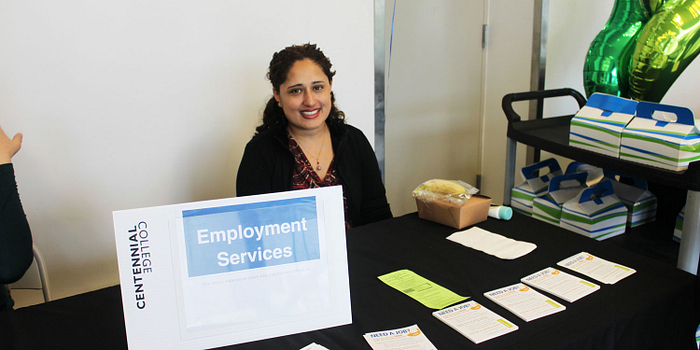 University Fair
Wednesday, November 12, 2014
Progress Campus, The Bridge
10:00 am - 2:00 pm
Speak to university representatives to learn about transfer to university options, admission requirements, university life, and more.
LinkedIn Session
(presented by Career Services in partnership with School of Business)
Wednesday, November 12, 2014
11:30 am - 1:00 pm
Progress Campus, Library Auditorium L1-02

Learn about how LinkedIn can be used as a networking and job search tool.
LinkedIn is a professional networking website used increasingly by recruiters and human resource departments to fill positions. Check it out today!

All students are welcome! No registration required.
ACCEL Launch
(presented by Centre of Entrepreneurship in partnership with the Career Services & Co-op Education Department)
Thursday, November 20, 2014 1:30-3:30 pm Progress Campus, Fireside Gallery
Featuring: Entrepreneur booths on the bridge, and two panel discussions (successful entrepreneurs and service providers).
Global Entrepreneurship Week 2014
(presented by Career Services in partnership with Centre of Entrepreneurship)
Tuesday, November 18 - Thursday, November 20, 2014
Progress Campus and Story Arts Centre
Campus Link Accelerator - ACCEL Launch
Vendor Fair on Progress Bridge
Entrepreneurship Panel
Create Your Pitch Workshop
For event details and to register, please visit HireCentennial [login to myCentennial > Student Services tab > More Job Search Services box > Workshops/Career Events]