OHIP+: Children and Youth Pharmacare Key Facts for Students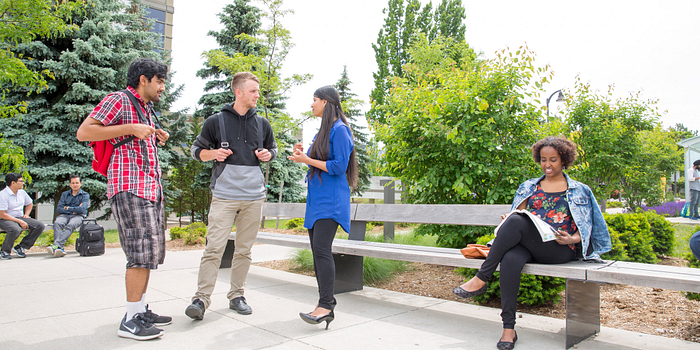 Please note that OHIP+ only applies to students who are Canadian Citizens or a Permanent Resident of Canada.
Download the OHIP+ Student Fact Sheet
What is OHIP+: Children and Youth Pharmacare?
Beginning January 1, 2018, the province will provide prescription drug coverage at no cost for children and youth aged 24 and under, regardless of family income.
Under OHIP+, over four million Ontario children and youth will have access to over 4,400 medications and other drug products.
OHIP+ will automatically enroll children and youth in the Ontario Drug Benefit (ODB) Program, based on age and OHIP insurance status. There are no upfront costs for eligible medications. Those who are eligible for OHIP+ will only need their health card number and a valid prescription from their doctor or nurse practitioner when they visit their pharmacist.
What drugs will be covered?
OHIP+ will cover all drugs currently covered through the ODB program. This includes more than 4,400 drug products listed on the Ontario Drug Benefit Formulary/ Comparative Drug Index. Additional drugs are also eligible for funding through the Exceptional Access Program.
Examples of common drug products used by children and youth, age 24 and under that will be covered by OHIP+ include:
Antibiotics to treat infections
Inhalers for asthma
Epinephrine auto-injectors (e.g.EPIPENs®)
Contraceptives
Various insulins, oral diabetic medications and diabetes test strips
Medications to treat mental health conditions (e.g. antidepressants)
Medications to treat arthritis, epilepsy and other chronic conditions
Visit the Ontario Drug Benefit (ODB) Formulary at www.formulary.health.gov.on.ca/formulary/ to find out if a drug is listed on the formulary or ask your pharmacist for help.
Professional pharmacy services, including the Pharmacy Smoking Cessation Program, will also be covered.
What is the Exceptional Access Program?
The Exceptional Access Program (EAP) enables access to drugs not funded on the ODB Formulary. Under OHIP+ doctors and nurse practitioners are required to submit a request for coverage through the EAP process on behalf of their patient. For more information on the Exceptional Access Program, visit ontario.ca/page/applying-exceptional-access-program.
What if a student is currently on a drug that is funded by a student drug plan? Will the student be covered under OHIP+?
If a drug is listed on the ODB Formulary, coverage will be provided through OHIP+.
If the drug is available through the Exceptional Access Program, the student must qualify for coverage. To qualify for coverage the student's prescriber (physician or nurse practitioner) must make a request to EAP.
If the drug is not currently funded through the ODB program, it will not be funded through OHIP+. In this case, individuals are encouraged to speak with prescribers about other treatments that may be covered.
Alternatively, the drug may be covered by a third party, such as your private insurance/student drug plan.
If an individual goes to university in another province, will they be covered under OHIP+?
Youth attending a university/college or living outside the province will have coverage that is consistent with current OHIP reimbursement interprovincial coverage which is limited to physician and hospital services.
Prescription medications obtained in a province outside of Ontario will not be covered under OHIP+.
For most people enrolled in the ODB program, including those eligible through OHIP+, if you travel outside the province for a long period of time, as long as your prescription allows it, the Ministry of Health and Long-Term Care may pay for a travel supply of medication of up to an additional 100 to 200 days. The prescription needs to be filled at an Ontario pharmacy. Certain limits apply. It is recommended that the youth/family visit the website for further information www.health.gov.on.ca/en/public/programs/drugs/programs/odb/opdp_travel_supply.aspx.
What happens when you turn 25?
The Trillium Drug Program (TDP) is for people who spend approximately 3 to 4 per cent or more of their after-tax household income on prescription-drug costs. OHIP+ coverage ends on your 25th birthday. If at that time:
a. You are not a member of a Trillium Drug Program (TDP) household and still, require access to public drug benefit coverage, submit an application to the TDP; or
b. You are still a member of a TDP household, your out-of-pocket TDP-eligible drug expenditures will start to count towards the household deductible. No action is required to receive TDP benefits.
For more information, please email trillium@ontariodrugbenefit.ca, call the Trillium Drug Program at (416) 642-3038
(Toronto area), 1-800-575-5386 (if outside Toronto), or fax (416) 642-3034.
For more information:
General OHIP+ questions or comments:
Email us at OHIPplus@ontario.ca.
Ontario Drug Benefit program: