Paws Your Stress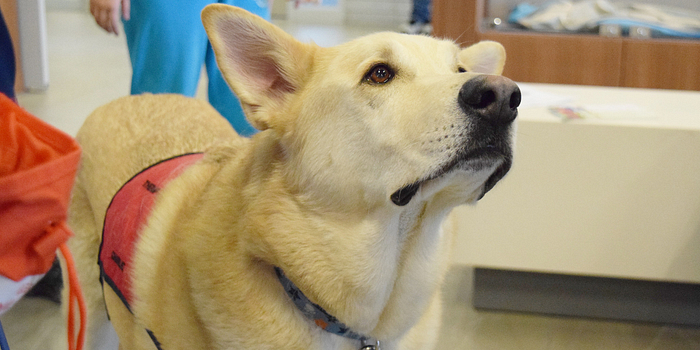 Feeling stressed? Come relax with a therapeutic dog!
The Counselling Centre is hosting Paws Your Stress sessions in the Fireside Gallery at Progress Campus from October 6 to 8, 12 PM to 2 PM. Please note, the dog will only be there for the first hour.
What is Paws Your Stress?
Paws Your Stress sessions are interactive and experience-based activities that are focused on helping students reduce their stress. Therapeutic dogs will be on site as well as a trainer who will be offering therapeutic stretching for students. We'll also be distributing information on stress management techniques and light snacks will be served.