Pedestrian Safety Reminder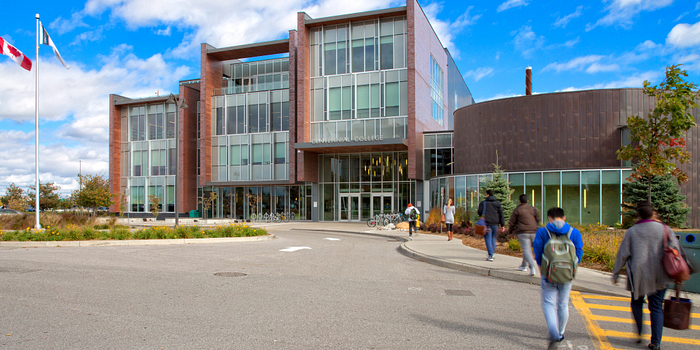 With Daylight Saving Time ending on Sunday, November 1 at 2 AM when we turn our clocks back one hour, it's timely to remind everyone that pedestrian hazards increase as daylight hours diminish. Needless to say, when walkers tangle with cars and trucks, pedestrians always lose.
Here's a reminder to please take precautions when crossing any street. Always look in both directions before stepping on the roadway (being unfamiliar with the road pattern, newcomers to Canada sometimes look in the wrong direction) and always do so only at designated intersections and marked crosswalks.
Avoid distractions such as talking on cell phones and wearing earbuds while crossing a street so that you're fully aware of your surroundings. Dark, rainy weather can conceal pedestrians from a driver's view. Reflective clothing goes a long way in improving visibility.
The busy intersections in front of our campuses present hazards for both drivers and pedestrians. Walkers must never proceed against a red light. Don't run for a TTC bus - operators are trained not to pick up runners because it encourages a dangerous practice. Motorists turning into or out of campus driveways should drive slowly, and always yield to pedestrians and obey all traffic signals.
This time of year requires extra vigilance as we all adjust to the time change, night-time commuting and adverse weather. Please be safe.