Protect Yourself From The Flu This Season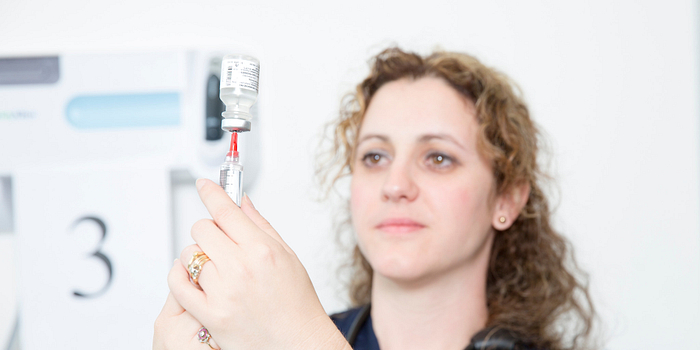 The flu vaccine is now available in advance of the annual influenza season that normally runs from November to April. Now is the best time to get the flu shot as it takes up to two weeks to build immunity after getting the shot, and protection will last roughly six months.
Unlike the common cold, the flu can lead to more serious health problems such as pneumonia, or adversely affect pre-existing medical conditions such as asthma, heart disease or uncontrolled diabetes. Public health authorities recommend these precautions to help curb the spread of the flu virus on campus:
Wash your hands frequently using soap and water or alcohol-based hand sanitizers;
Avoid touching your eyes, mouth and face to prevent infection;
Cough and sneeze into a tissue, or use your sleeve or arm rather than your hands to cover your mouth and nose;
Stay home when you feel ill.
The flu shot is quick and virtually painless. It is available at doctors' offices, walk-in medical clinics and many pharmacies at no cost to students who have an Ontario OHIP card. International students pay a nominal fee to receive the shot at pharmacies (Rexall at Markham and Ellesmere charges $7.50, for example), but there is no cost if attending the City of Toronto's free public vaccine clinics.
If you feel the onset of flu-like symptoms, you are encouraged to consult your family physician or call Telehealth Ontario anytime at 1-866-797-0000 and you will be connected to a Registered Nurse who can assess your condition and the need for further action. Protect yourself by taking precautions to avoid illness this flu season.