Public Transfer Safety Reminder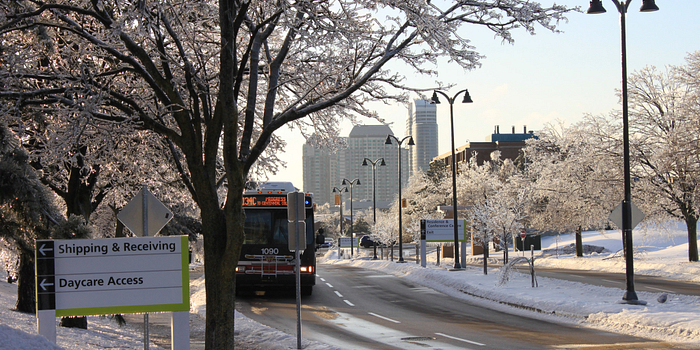 Toronto Police have noted a rise in the number of street robberies in north Scarborough, some involving groups of up to four people robbing pedestrians after they get off of a TTC vehicle. Targeted items include smartphones, tablets, laptops, purses and other valuables. We would like to remind our many Centennial students and employees who use TTC transit to take extra precautions when riding and getting off the bus in Scarborough and anywhere in the city.
Toronto Police have provided the following tips to help keep you safe:
The TTC allows riders to request a special stop from the driver between bus stops so that pedestrians have a shorter distance to walk at night.
Do not carry electronic devices or other valuables out in the open; it is best to keep valuables concealed.
Remove your headphones/earbuds and be aware of your surroundings when walking.
Watch for suspicious individuals/situations and be vigilant, especially when approached by strangers.
Arrange to be met at the bus stop by a family member or friend.
Avoid using dark and isolated walkways at night.
For more information, watch the Crimestoppers Video.
Toronto Police continues to investigate these crimes. If you have any information relating to these incidents, or others, please contact Campus Security or Crime Stoppers:
Campus Security 416-439-4357 (HELP) or 416-289-5000 ext. 2020
Crime Stoppers 416-222-8477 (TIPS)
Centennial is highly responsive to the needs of our community and strives to keep its campuses safe and free from all forms of violence and harassment.