Remembrance Day 2014 at Centennial College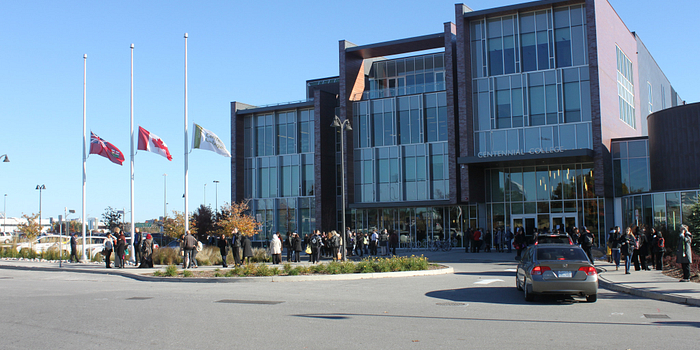 In observance of Remembrance Day, Centennial staff and members of the CCSAI have organized a ceremony on each campus to provide an opportunity for the college community to come together to remember our fallen soldiers and war veterans. Centennial's Remembrance Day events will begin at the following times and locations on Tuesday, November 11:

Ashtonbee Campus: 10:25 am in the Ashtonbee Auditorium

Story Arts Centre: 10:30 am in the Library

Progress Campus: 10:30 am in the Main Events Hall of the Student Centre

Morningside Campus: 10:45 am in the first-floor Commons area

We encourage our students to participate in the Remembrance Day ceremonies. Please arrive early to secure a seat at the venue of your choice. If you are unable to attend a ceremony, we ask that you pause at 11 AM for two minutes of silence to honour and remember those past and present who have served our country.