Transforming the Future Contest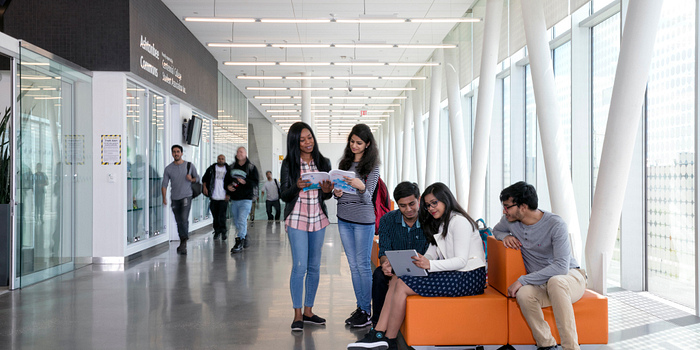 We Need Your Help to Transform the Future of Centennial College
Our annual Transforming The Future contest is here and we want to see how you would change the future of Centennial College. We will be accepting proposals up until March 14, 2018 to help Centennial College staff and students help Centennial College transform.
What is Transforming The Future?
Transforming The Future is a joint collaboration between Centennial College and the Centennial College Student Association Inc. (CCSAI) that pledges up to $100,000 annually to fund new projects on campus that will leave a positive legacy within the Centennial College community. Last year's supported projects included the Refill Not Landfill water bottle initiative for plastic reduction on campus, accessible fitness equipment for campus fitness centres, and the Ashtonbee Community Garden that is currently in development.
How do I submit my proposal?
All proposals can be submitted via the CCSAI website at ccsai.ca/transforming-the-future
It is an open format proposal, but each submission must include:
An anticipated project budget including any anticipated ongoing maintenance costs and any other funding sources secured or required
An anticipated timeline
A detailed roll out plan including promotional plans
An exploration of the impact that the project will have on the college community with particular attention to the impact on students
How are the winning submissions chosen?
Following a vetting process for feasibility, all proposals are submitted to the CCSAI Board of Directors for their review and final decision. Applicants will be invited to present their proposals to the Board as required.

Submissions due: March 14, 2018
Deliberation and decision: March 21, 2018

Please note that not all winning projects will be funded in full, the CCSAI Board of Directors reserves the right to allocate funding in a manner that enables the broadest positive impact possible.