Volunteer for a Campus Personal Safety Audit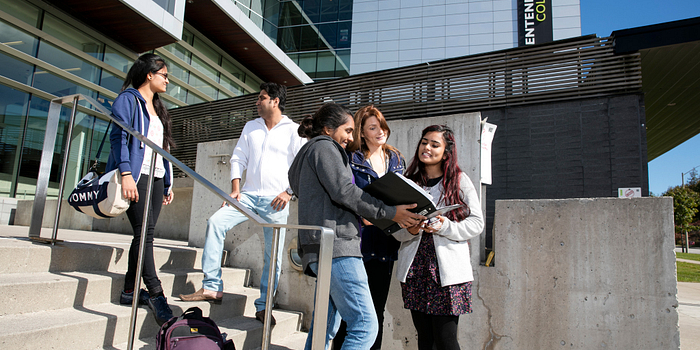 Centennial College's Life Safety and Security Services invites students to participate in our annual campus personal safety audits to identify enhancements to our campus spaces to help keep students and staff safe.
From past audits we have made considerable improvements to exterior lighting at all campuses, installation of safety mirrors, development and installation of personal safety signage and installation of emergency phones. We have also developed personal safety promotional material for distribution to staff and students.
The audit begins with a brief review of the guidelines and audit check list, along with refreshments and a light meal. Volunteers will divide into groups, walk the campus, then meet briefly to review and collect findings. These findings will then be summarized for review and recommendations made for corrective action.
If you're interested to participate, check your availability during the following scheduled audit for your campus:
Safety Audit Schedule
| Campus | Date | Time |
| --- | --- | --- |
| Ashtonbee | Tuesday, November 10, 2015 | 5:00 PM - 7:00 PM |
| Morningside | Tuesday, November 17, 2015 | 5:00 PM - 6:30 PM |
| Progress | Thursday, November 19, 2015 | 5:00 PM - 7:00 PM |
| Story Arts Centre | Tuesday, November 24, 2015 | 5:00 PM - 6:00 PM |
We request that you confirm attendance one week prior to each audit date by email to mshowler@centennialcollege.ca or by calling Melissa Showler at 416-289-5000, ext. 7056. Thank you for your support of this important campus safety initiative.