We're Looking for Event Student Ambassadors!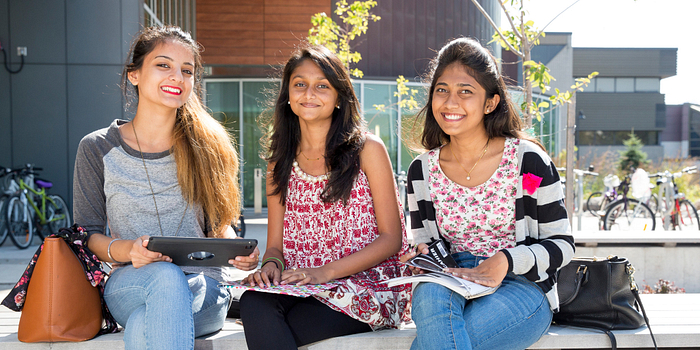 Are you looking to get involved with Centennial College? We're looking for students interested in being Student Ambassadors, leading campus tours and greeting visitors, at our upcoming Discover Centennial, Open House on November 22, 2015.
Who you are
A Centennial student who is an enthusiastic individual, able to handle multiple tasks simultaneously, with minimal supervision. You combine your excellent communications skills with abilities to solve problems creatively, and provide exceptional levels of customer service. Must be available for training.
Positions Needed
6 Tour Guides and 8 Greeters at Progress Campus
1 Tour Guide and 1 Greeter at Story Arts Centre
1 Tour Guide and 1 Greeter at Morningside Campus
1 Tour Guide and 1 Greeter at Ashtonbee Campus
7 Bus Tour Ambassadors
What we offer
The Student Services division offers qualified students an opportunity to accumulate great skills to prepare for future employment in a challenging environment and we'll even pay you $70.00 honorarium.
Event Details
Discover Centennial - Open House
Sunday, November 22, 2015
9:00 AM - 4:00 PM
Lunch will be provided at the event.
Interested?
Please email your resume and which position you are interested in to sbullock@centennialcollege.ca before November 6. We will be contacting individuals for interviews over the next few weeks.