What Does Consent Look Like? Student Video Contest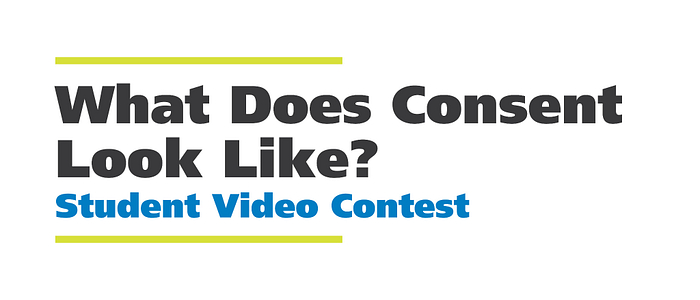 Be part of Centennial College's Sexual Assault and Sexual Violence Prevention Campaign!
Submit your 1-minute video on what consent means to you and you could win $500!
Theme: What does consent look like?
Length: Maximum 1 minute
Deadline: Monday, November 23, 2015
For submission instructions and contest rules, please visit the Official Rules and Regulations.
Have questions?
Please email gcei@centennialcollege.ca.
Did you know?
Almost all Canadians (96%) believe all sexual activities should be consensual, but only 1 in 3 Canadians understand what it means to give consent. Spread the word about consent!