Winter 2015 International Internship Opportunities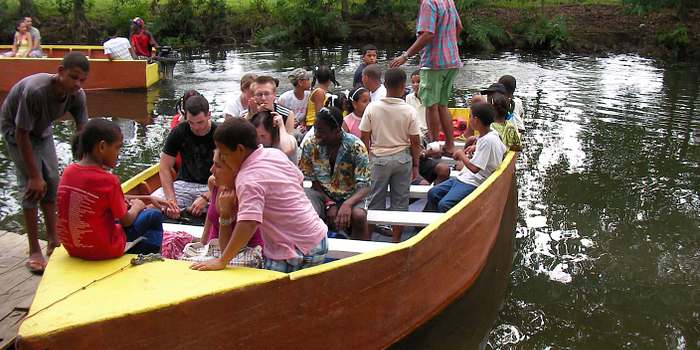 Application Deadline – November 10, 2014 at 9:30 am
Interested in gaining international work experience in your field? Develop a network of professional contacts around the world? Acquire cross-cultural living and working experience?
The Global Experience Office (GEO) is currently accepting applications to participate in the International Internship program. Internship placements can count to fulfill co-op, internship or field placement requirements.
Students from a variety of programs are able to apply. Eligibility will be determined on a case by case basis pending approval from the respective Centennial academic department. Applicants must have a minimum GPA of 3.0 and successfully pass an interview once shortlisted.
Internships are unpaid; however, all selected students will be considered to receive a bursary to assist with major expenses.
To apply, fill out the GEO International Program Application Form and submit by e-mail to geo@centennialcollege.ca or in person at the International Education Centre, Room C2-07 at Progress Campus. Note that only one application is required per student. If you wish to apply for multiple internships, please indicate your preferences on the application form. Be sure to attach your resume and cover letter.
The list of available placements is found below. Students from programs that are not mentioned below are encouraged to email the GEO advisors to inquire about potential opportunities.
Country (City)
Company
Program

South Africa (Various Locations)

Work and Travel South Africa

Hospitality, Tourism

China (Beijing)

Beijing Century Wall Culture & Arts LTD

Communications, Graphic Design, Marketing, Project Management

China (Beijing)

Centennial College Office

Business, Marketing, Project Management

China (Beijing)

China Forestry Holdings

Business, Marketing, Project Management, Human Resources

South Korea (Seoul)

Kookmin University

Business, Marketing, Project Management

India (Mumbai)

Euclid Infotech

Business, Marketing, Project Management, IT

Chile (Vina del Mar)

Universidad Viña del Mar

Project Management, Business

Peru (Cusco)

Learning for Hope

Community Development Worker, Child and Youth Worker, Social Service Worker

Bolivia (La Paz)

Alalay

Community Development Worker, Social Service Worker

Costa Rica (various)

Gaia Hotel and Reserve, Hotel Cristal Ballena Resort and Spa, Hotel Borinquen Mountain Resort and Spa, Montana de Fuego Resort & Spa, SoCagru Boruca Indigenous Tourism, Asoprola, Asomobi, Villas Mastatal – La Cangreja National Park, Refugio de Vida Silvestre la Marta, Heliconias Lodge and Rainforest, Explornatura, Proal – Los Santos

Hospitality & Tourism programs, International Development, Community Development Worker
Social Service Worker
For further information, please contact the advisors at the Global Experience Office:
International Education Centre
Room C2-07, Progress campus
(416) 289-5000, ext. 2379
geo@centennialcollege.ca
www.centennialcollege.ca/international/geo