Change your college passwords starting October 14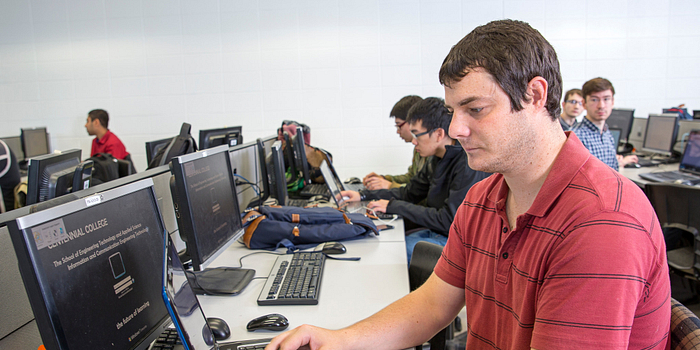 Please be advised that the myCentennial password reset self service is currently unavailable
If you need to reset your myCentennial password, please call the Helpdesk. We will update once the service is restored.
If you have any questions or concerns please contact HelpDesk at extension 5280.
We are updating our password requirements
As you know, online IT security is a big issue for organizations such as colleges and universities. While Centennial College has already made considerable improvements in its IT security, all users - students and employees alike - will be required to begin using more complex passwords for College Network ID and myCentennial . Six-character passwords are no longer considered effective or secure. Our new password requirements include:
Minimum length of 10 characters
Containing both upper and lower case letters (a-z and A-Z), at least one number 0-9 and a special character ( #*/?$!@*), excluding the brackets
Passwords will expire every 120 days
Account will lock out after 4 wrong password attempts.
Starting Wednesday October 14, the rules that govern passwords for your College Network ID and myCentennial will have changed. You can change your passwords to use these two systems as of Oct. 14, as long as you complete the changeover by end of day Wednesday, October 28. Any passwords that have not been changed as of 12:00 AM (midnight) Thursday, October 29, will be in non-compliance with this new policy and the user's account will be disabled.
In order to minimize disruptions, we strongly encourage you to change your passwords between October 14 and October 28. Do not change your passwords before October 14.
We will be providing instructions on how to set your new passwords in the coming week. Centennial College's IT Helpdesk and all IT staff will do their best to provide assistance during this change. We will continue to monitor IT security protocols and will make further enhancements as required in order to protect college systems and data. If you have any questions or concerns, please contact HelpDesk at extension 5280.
Thank you for your patience and understanding as we move forward with this crucial step in protecting college information.