Settling in with SaGE - Fall 2021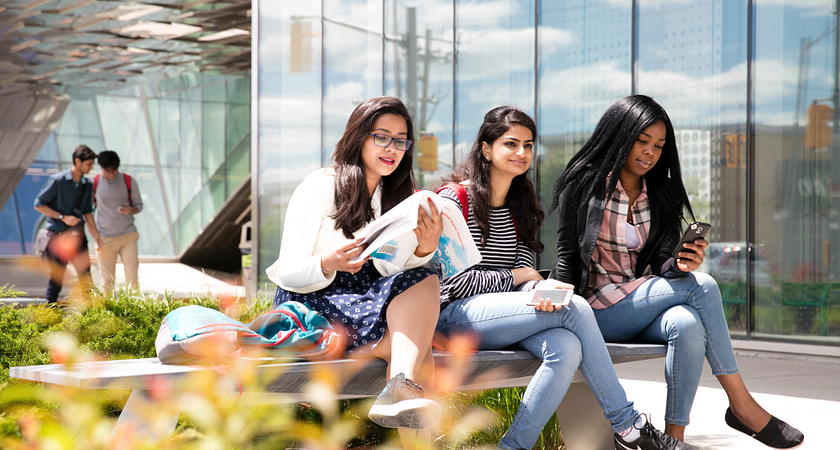 New to Canada?
Join Centennial Services and Global Experience (SaGE) for Settling in with SaGE and ready yourself for life in Canada. Settling in with SaGe is a series of orientation webinars to help international students settle in to Centennial College. We cover important topics that international students may face when moving to a new country such as: housing, shopping, avoiding scams, important immigration details, familarizing yourself with your area and much more! This will also be a chance to meet your International Team who will support you through your college journey and answer any questions you may have.
Register for any of our upcoming sessions:
Housing Accomodations
Welcome - it's time to settle in! In this session, we'll talk about the essentials of finding your new home in Canada. We'll show you where to look, how to avoid scams, the checklist you need before signing a contract, and of course all the different types of accommodation available with their pros and cons. Join us as we help you ease your worries for finding your new home. Make the best informed decision for this big step in your life.
July 13 | 11 AM
Smart Shopping
Welcome - it's time to settle in and go shopping! Once you start to live in your new surroundings, you will need to do some shopping to make it feel like home. We will show you where and how to shop for clothes and your favourite foods from back home, while saving you money! Shopping for anything in a new country is daunting, but really exciting. Join us and discover the many ways to shop in Canada.
July 20 | 11 AM
Avoiding Scams
As a new international student you might have many doubts or concerns about scams. Is this email or text from the government real? Why is the bank sending me a text with link to click? Is this rental ad fake? How can I ensure my money is safe? Although we can't guarantee you won't be a victim of fraud, we can help you assess the situation and let you know where and whom can assist you if needed. Join us for an informative session that will give you the confidence to know what to do when you are faced with potential scams.
July 27 | 11 AM
Transportation and Exploring the City
You've arrived and now want to see the city. Join us as we show you where to go, what to do, and how to get there. We willl explore all travelling by car, bicycle, and local transit. Are you anxious of getting on the subway or the bus? We will show you tips for getting around safely and quickly. If you love walking, we will show you places that you can explore by foot.
August 5 | 11 AM
Your Health Insurance
Did you know that as an International student you will be covered under guard.me health insurance? That's one less thing to worry about as you move to Canada to study and start a new life. Meet guard.me Rep, Lucia, as she explains your policy, what is covered, how to access your account, and what to do if you need medical assistance. Alnessa, our Health Insurance Admin, will be joining to answer your questions too. Lucia and Alnessa will be able to answer all COVID-related questions so you can rest assured you are covered.
August 9 | 11 AM
Culture Shock
Are you experiencing culture shock? Do you miss your family and friends? Are you nervous of how you will fit in when you arrive? Culture shock is experienced by many who travel to new places. Join Mona Chan, Centennial College Counsellor, who will discuss culture shock and how to cope with your new surroundings.
August 19 | 10 AM