Design Jam Experiential Learning Program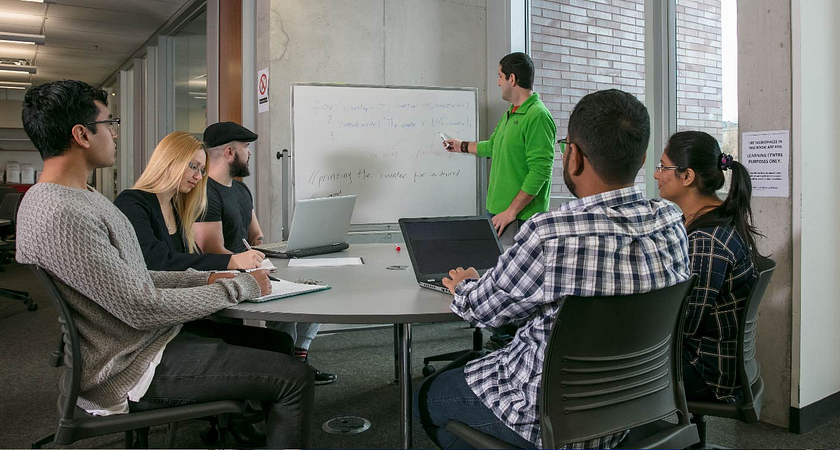 Want to add professional experience to your resume? Enjoy working with a team to solve an industry or community challenge?
NEW extended deadline: Apply to the Design Jam Experiential Learning Program for the September-December 2018 cohort by Wednesday, August 15, 2018.
The Design Jam Experiential Learning Program #CCDesignJam is a partnership between the Career Services and Co-operative Education Department, the Leadership Academy and The Office of Strategic Initiatives & External Relations. It is a new graduate initiative funded by the Ministry of Training, Colleges and Universities to help recent graduates gain practical experience and find employment.
Watch Design Jam Participants in Action:
Examples of Employers That Want to Work with You to:
Program Overview:
Attend weekly professional workplace skills and leadership training program
Work in small groups (15-20 hours a week either on campus or at employer's site) for approximately 16 weeks to develop a solution to a business problem or community challenge
Receive mentorship and career coaching by employers in a variety of fields
Gain work experience that you can add to your resume
Develop leadership, communication, teamwork, and problem-solving skills
Network with industry professionals and showcase your products, business solutions, and your skills
Receive a stipend to support your participation in the project
Receive ongoing personalized career coaching support from an Employment Advisor throughout the program to secure employment
Who should apply:
Centennial students who graduated within the past 18 months (i.e. January 2017 - April 2018 graduates)
Committed to devoting 15-20 hours a week to participate in project work and attend weekly professional development sessions from September to December 2018
Those who feel they need additional experience to be competitive, and individualized ongoing career coaching to help them secure employment
Demonstrate professionalism (i.e. track record of good attendance and punctuality, learn quickly and open to receiving feedback, self-directed and work constructively in teams)
How to apply:
Deadline has been extended to Sunday, December 16, 2018 midnight
Please note that this program is only open to students who have already graduated. Email your resume and cover letter to careerservices@centennialcollege.ca with the subject line "Design Jam Application." In your cover letter, please include your student number, as well as the month and year of when you completed the last semester of your program. Also, make sure you explain why you would be a good candidate for this Experiential Learning Program (i.e. explain what you would bring and how you would benefit from participating in this program). You may email us to get further information on this program.
Apply early as space is limited. Thank you to those who apply. Only those who will be interviewed will be contacted.